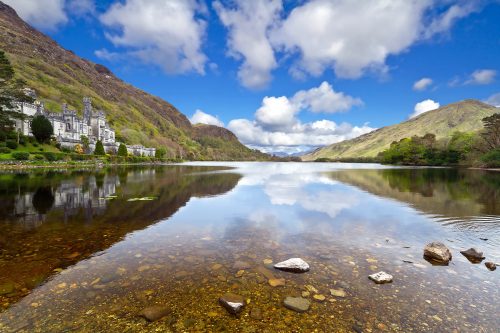 You seem

a little

lost
The page you are looking for doesn't exist
404 - Page not found
The page you are looking for cannot be found.  Please return to the homepage or visit our Products List page.
View the full range of products from ASA
"Novotel London West has been working with Angela Shanley for several years, nurturing a strong and trustworthy relationship built on good communication and transparency. We consider these the foundations of any successful relationship. We look forward to continuing our relationship with ASA into the future."
Daniela Aili
Novotel London West
"I am very happy to work for over 10 years now with this excellent company Angela Shanley Associates Ltd. ASA is our best partner. Thank you to a brilliant team for the great attention to detail and professional personalised service! We are especially happy with tailor-made exclusive programs and VIP itineraries around UK & Ireland ASA have been arranging for our clients. They proved they can make an impossible possible."
Valeria Lizakova
Globus Travel Group (Russia)
"When it comes to breadth of offerings, delivery of product, in-destination assistance and rate competitively, Angela Shanley Associates is easily one of the best inbound tour operators in the travel industry. They are reliable, professional and a pleasure to work with. Partners and guests can rest assured they are in good hands with Angela Shanley Associates"
Robert Miller
Goway Travel
"Historic Royal Palaces values its relationships with professional and proactive partners and therefore Angela Shanley Associates is one of our most treasured partners. The ASA team ensure they understand their customer's needs and we are proud to work with them to develop a range of products and experiences at the palaces that are second to none and ensure repeat business and sales growth."
Ann Wilson
Historic Royal Palaces
"We have worked with ASA for eight years. ASA is our first choice for group bookings. Saying this, it's important to empathises that the team is very helpful even when placing small FIT booking. We will continue to use ASA, they have become an integral partner for our business. We appreciate the professionalism and care given to each and every booking, thank you."
Inna Gardiner
Journey Boutique (Jersey)
"We at Loch Ness by Jacobite have enjoyed a great working relationship with Angela Shanley Associates Ltd for a great number of years and hope this will continue for many years to come"
Sheran
Jacobite Cruises Ltd
"We have worked with ASA for a number of years now and they are great company to work with! The team are supportive, helpful and most of all it feels like a partnership where we want to help each other build and grow our businesses. We are looking forward to continuing to work with the wonderful ASA team!"
Emma Jackson
InterContinental Edinburgh the George
"I've been working closely with the good people of Angela Shanley Associates Ltd (A.S.A.) in London for the past 6 years.It is (up to now) my great pleasure to tell you all that they are first class operators.They are top professionals, they know their trade and it's our pleasure working with them as our local supplier.I can say that I feel one of the A.S.A. family."
Offer Peleg
Airtour (Israel)