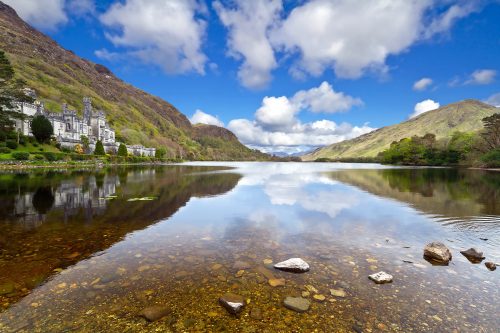 You seem

a little

lost
The page you are looking for doesn't exist
404 - Page not found
The page you are looking for cannot be found.  Please return to the homepage or visit our Products List page.
View the full range of products from ASA
"Keytours Vacations, a US based tour operator, has used the services of ASA for England and the UK over the last 10 years. During this time, we have enjoyed excellent service for our individual customers as well as for groups. All staff at ASA from top management to their reservations department portray a high level of professionalism."
Andreas Larentzakis
Keytours Vacations (USA)
"The staff I have worked with at ASA are professional, friendly and efficient. We have worked together on several group itineraries in the past years, and we have been very happy with the quality of accommodation and ground services offered. Not only do they offer basic services like guides in London, but they can work on detailed unique itineraries. We will work with them again next season and hopefully for years to come. I highly recommend ASA for all your travel requirements."
Helen Blackwood
Blyth Education (Canada)
"At Edwardian Group London, we have been very fortunate in fostering a mutually supportive relationship with Angela Shanley Associates over the last 20 years. A wonderful ambassador and loyal supporter of our hotels, we value them greatly and look forward to continuing this nurturing relationship well into the future."
Shazia Fleming
Edwardian Group London
"We have collaborated with Angela Shanley Associates since our hotel opened, now 5 years ago and have been fortunate enough to have had Galina Danilenko, Michaela Kebaisa, Elodie Possidente and Laure Boisseau looking after our hotel's national and international positioning. During all this time we have found them to be reliable, approachable, efficient and knowledgeable. For a medium sized company such as ourselves the personal relationship with our tour operators is paramount; as we grow we can feel confident that Angela Shanley Associates will position us where necessary with a professionalism second to none. A good luxury tour operator should be a long-term relationship for client and business, and we look forward to many more years working with Angela Shanley Associates."
Peter Nieuwland
Nira Caledonia
"We have worked with ASA for several years, they are a very professional and very experienced company. Their team are not only extremely knowledgeable on all aspects of the travel market, but always very enthusiastic and supportive. Well done ASA for all your hard work and achievements, we look forward to working with you for years to come!"
Rafaelle White
The Royal Crescent Hotel & Spa
"Our working relationship with Angela Shanley & Associates goes back to the very beginning, when the founders, Angela Shanley and Anton Thompson, agreed to work together. Over 40 years later and our relationship is as strong as ever! Their professional and friendly service with a focus on total customer satisfaction, along with their willingness to help, their loyalty and fantastic product offerings make them one of the best teams in the industry to work with. We are proud of our long association with ASA and look forward to working with this great team for at least another 40 years!"
Joanne Adolphe
Thompsons Holiday South Africa
"We love working with the ASA team!. They are really knowledgeable and have a real focus on the details. They are also very friendly and polite – such a pleasure to deal with."
Joyce Arbuckle
The Kingsmills Hotel
"Angela Shanley Associates has been a partner of our company for many years. Working with a professional and very experienced team who are very knowledgeable in their markets is an extremely important part of our strategic growth as a company."
Mairead Delaney
McGettigan Hotel Group