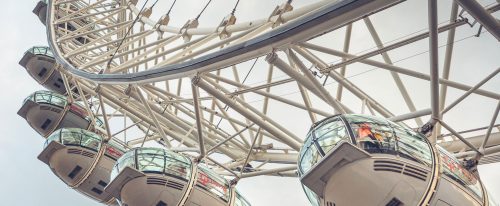 Register to

partner

with ASA today
If you are an overseas agent and would like to register for our services & access the Online Portal, please complete the short form to start the process. We'll be in touch with you shortly.
We look forward to welcoming you to the ASA family.
"The staff I have worked with at ASA are professional, friendly and efficient. We have worked together on several group itineraries in the past years, and we have been very happy with the quality of accommodation and ground services offered. Not only do they offer basic services like guides in London, but they can work on detailed unique itineraries. We will work with them again next season and hopefully for years to come. I highly recommend ASA for all your travel requirements."
Helen Blackwood
Blyth Education (Canada)
"I have worked with Angela Shanley Associates Ltd (A.S.A.) now, for well over 30 years. They are smart, friendly, reliable and professional, and always a pleasure to do business with, for groups or individuals. They know their markets and clients extremely well, and deal with their suppliers superbly. I look forward to another 30 years!"
Paula Mellon
Mercure London Bloomsbury
"We have been working with Angela Shanley Associates for many years.

The A.S.A. team is absolutely great and professional. They are always very helpful and know how to keep their partner happy with their products and knowledge.

It`s a pleasure to have A.S.A. as our supplier and we are looking forward to continuing our partnership."
Carolin Loeding
FTI Touristik GmbH
"Muckross Park Hotel & Spa, Killarney has been working in partnership with Angela Shanley Associates for many years and in that time we have found the them to be most reliable and professional. The reservation and contracting process has been easy with a dedicated and friendly team at work in this agency. We would highly recommend Angela Shanley Associates for your travel requirements."
Brian Miley
Muckross Park Hotel & Spa
"glh. Hotels have been in partnership with Angela Shanley Associates for many, many years, and long may this continue. They are extremely professional, loyal, and most of all, they understand their markets, their products and the needs of their customers. However, It isn't just the great work that they do - they also have one of the most fantastic teams in the business - and this goes a long way to ensuring we work in partnership together, rather than a standard business / client relationship."
Chris Ball
glh. Hotels
"We have worked with ASA for eight years. ASA is our first choice for group bookings. Saying this, it's important to empathises that the team is very helpful even when placing small FIT booking. We will continue to use ASA, they have become an integral partner for our business. We appreciate the professionalism and care given to each and every booking, thank you."
Inna Gardiner
Journey Boutique (Jersey)
"The Lancaster Hall Hotel in Central London has been working with Angela Shanley Associates for a number of years. Their approach has always been very professional and they clearly know the travel industry. I have no hesitation in recommending them as a reliable business partner."
Uwe Maynard
The Lancaster Hall Hotel
"At Edwardian Group London, we have been very fortunate in fostering a mutually supportive relationship with Angela Shanley Associates over the last 20 years. A wonderful ambassador and loyal supporter of our hotels, we value them greatly and look forward to continuing this nurturing relationship well into the future."
Shazia Fleming
Edwardian Group London