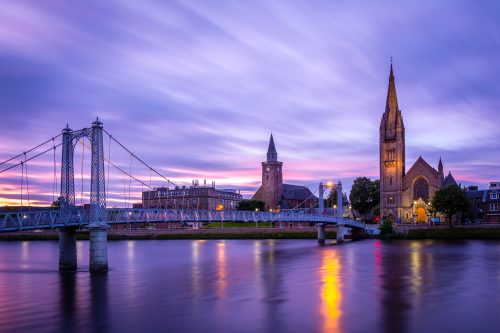 Register to

partner

with ASA today
If you are an overseas agent and would like to register for our services & access the Online Portal, please complete the short form to start the process. We'll be in touch with you shortly.
We look forward to welcoming you to the ASA family.
"Our long-term partnership with Angela Shanley Associates is based on - and it is supported by - just a few points: we feel 100% secure with offers we get; we enjoy 100% friendly service and get 100% accurate bills. It is not "we get what we pay for', but "they know what is worth paying for", so we save lots of time and paperwork of unnecessary searches. So simple!"
Lev Kipnis
Caspi Aviation (Israel)
"I am very excited about the new partnership with ASA. Thanks to Laure for being a great supporter of the product and allowing me to further expose the hotel with all your Partners. I am looking forward all the different opportunities 2018 will bring with this new co-operation!"
Simone Papiri
Trump Turnberry
"We've had the extreme pleasure of being partners with ASA for several years, and would never have been able to develop and grow our business to the UK (as well as to France now, with Flying Europe) without their incredible support, superior service and comprehensive product portfolio. We rely very heavily on ASA for their outstanding destination expertise, excellent understanding of the North American market, wide range of both standard and unique products, quick response times, unparalleled customer service, and willingness to always go the extra mile for us….and on top of everything else, each and every member of their dedicated and professional team is a pleasure to work with!"
Laura DeMaio
Global Consolidated Services (GCS), USA
"Angela Shanley Associates has been a partner of our company for many years. Working with a professional and very experienced team who are very knowledgeable in their markets is an extremely important part of our strategic growth as a company."
Mairead Delaney
McGettigan Hotel Group
"The Lancaster Hall Hotel in Central London has been working with Angela Shanley Associates for a number of years. Their approach has always been very professional and they clearly know the travel industry. I have no hesitation in recommending them as a reliable business partner."
Uwe Maynard
The Lancaster Hall Hotel
"37 Years ago Anton Thompson and Angela Shanley formed a partnership that has truly stood "the test of time". Thompsons Holidays are proud to still be the South African partners of ASA. Thank you for your loyal and professional support over the last 37 years and we look forward to the next era in this challenging and ever changing industry we all love so much! The ASA team always go the extra mile to ensure that our clients receive quality service of the highest standard. Adonis, Anak, Esref and everyone at ASA – thank you and well done!"
Kay Ellison
Thompson Holidays (South Africa)
"ASA is a key client for Blair Castle bringing us quality enquiries and bookings throughout the season.

They are quick to respond to queries and always contactable should any need arise. We thoroughly enjoy working with the team and hope to do so for many years to come.

"
BLAIR CASTLE
"ASA are absolute experts in their field - they set themselves apart through their attention to detail, incredible dedication, hard work and speed of service. In looking for a DMC it is important for the company you put your faith in to really know and own their destination: ASA are never content with what they did yesterday and are always pioneering new experiences that can add value to their impressive product range. Their B2B system is efficient, easy to use and brilliantly maintained. ASA understand that our wonderful industry is about people - they gain fantastic terms for their agents by truly understanding and valuing long term relationships with their suppliers. We would have no hesitation in recommending ASA to anyone looking for a full service agency to develop their UK and Ireland programme."
Chris Pourgourides
Evan Evans