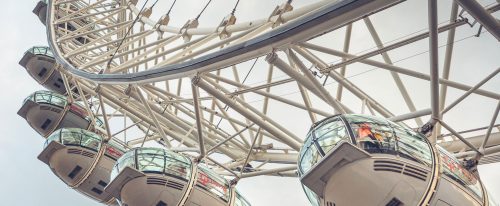 Register to

partner

with ASA today
If you are an overseas agent and would like to register for our services & access the Online Portal, please complete the short form to start the process. We'll be in touch with you shortly.
We look forward to welcoming you to the ASA family.
"I am very excited about the new partnership with ASA. Thanks to Laure for being a great supporter of the product and allowing me to further expose the hotel with all your Partners. I am looking forward all the different opportunities 2018 will bring with this new co-operation!"
Simone Papiri
Trump Turnberry
"I would highly recommend Angela Shanley Associates to both tourists and business partners, as it is an award-winning company with excellent market expertise. They brilliantly works with both FIT and Groups. "
Aziza Yessi
The Grand Hotel York
"We have been working with Angela Shanley Associates for many years.

The A.S.A. team is absolutely great and professional. They are always very helpful and know how to keep their partner happy with their products and knowledge.

It`s a pleasure to have A.S.A. as our supplier and we are looking forward to continuing our partnership."
Carolin Loeding
FTI Touristik GmbH
"We have been working with the ASA team for a few years now and we are very impressed and happy with their service. ASA employees are friendly , professional, dedicated, and efficient in their work. Typically, our clients return from their trips thoroughly satisfied, with nothing but words of praise. Thank you for your service and we are looking forward to many years of successful partnership."
Nadiya Makarenko
Kensington Tours (Canada)
"We have worked with Angela Shanley for many years and have always been very pleased with the level of professionalism on all front. Long may it continue…"
Jamila Panchoo
St Giles London
"Angela Shanley Associates has been a partner of our company for many years. Working with a professional and very experienced team who are very knowledgeable in their markets is an extremely important part of our strategic growth as a company."
Mairead Delaney
McGettigan Hotel Group
"We love working with the team at Angela Shanley Associates. They are super-efficient and truly lovely to work with. Their passion for service and taking excellent care of their Clients resonates strongly with our own values. They are a joy to work with!"
Joyce Arbuckle
Kingsmills Hotel
"Jurys Inns and Leonardo Hotels values its relationship Angela Shanley Associates; they are highly professional and always a delight to work with. They have exhaustive knowledge of the travel industry and I would decidedly recommend them as a reliable business partner. We look forward to continuing this positive relationship well into the future"
Rachel Tooley
Jurys Inn & Leonardo Hotels UK and Ireland