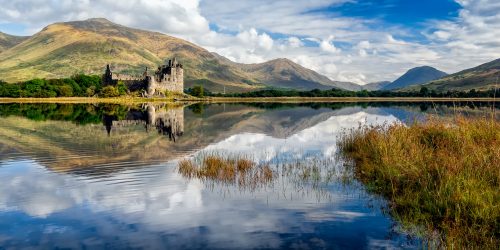 Explore the

extensive

ASA product list
Big brand or boutique, city centre or tucked away in the countryside, contemporary or traditional…… whatever your client is looking for you can be sure that ASA can assist. Search our database of hotels, attractions, sightseeing and much more with up to date imagery, descriptions & map locations or tell us what you are looking for.
Product List Filter
Use the following filters to find the products you are looking for
Offer your clients the best of the UK. Apply to be an ASA agent today
"We love working with the ASA team!. They are really knowledgeable and have a real focus on the details. They are also very friendly and polite – such a pleasure to deal with."
Joyce Arbuckle
The Kingsmills Hotel
"I have worked with Angela Shanley Associates Ltd (A.S.A.) now, for well over 30 years. They are smart, friendly, reliable and professional, and always a pleasure to do business with, for groups or individuals. They know their markets and clients extremely well, and deal with their suppliers superbly. I look forward to another 30 years!"
Paula Mellon
Mercure London Bloomsbury
"We at Loch Ness by Jacobite have enjoyed a great working relationship with Angela Shanley Associates Ltd for a great number of years and hope this will continue for many years to come"
Sheran
Jacobite Cruises Ltd
"When it comes to breadth of offerings, delivery of product, in-destination assistance and rate competitively, Angela Shanley Associates is easily one of the best inbound tour operators in the travel industry. They are reliable, professional and a pleasure to work with. Partners and guests can rest assured they are in good hands with Angela Shanley Associates"
Robert Miller
Goway Travel
"Angela Shanley Associates Ltd has been one of our most valued Key Partners since opening our European (London) operation for Dorsett Hotels London Limited. I cannot recommend this Agent enough. All transactions are seamless and the team is always supportive, from the initial enquiry to the traveller departing, one cannot wish for a better Partner. They are super professional, smart, quick in response and experts in their destination. It is refreshing to work with such a passionate Partner. In the past few years they have grown their contribution to our business and we are looking forward to grow together further."
Stefan Lechner
Dorsett
"It's now a few years that SPVA/SEA VOYAGES has been working with ASA, and the pleasure is still there. The service and quality offered to our groups is always up to a very high standard and the ASA team always aim to fulfil our expectations. Since we've been working together, we haven't received any negative comments and this is very pleasant in our industry. A massive thank you to Bissi and Sabrina for their efficiency and professionalism towards our exigent customers. Carry on like this."
Aurore Conde
SPVA (France)
"Angela Shanley Associates is a great organisation to work with. The team is professional, very knowledgeable, hard working and passionate about their business and clients. What Adonis does not know about the leisure market is not worth knowing! I am very grateful for their support over the years."
Anna Hanson
Park Plaza Hotels
"Novotel London West has been working with Angela Shanley for several years, nurturing a strong and trustworthy relationship built on good communication and transparency. We consider these the foundations of any successful relationship. We look forward to continuing our relationship with ASA into the future."
Daniela Aili
Novotel London West