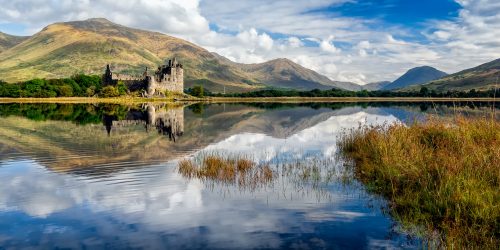 Explore the

extensive

ASA product list
Big brand or boutique, city centre or tucked away in the countryside, contemporary or traditional…… whatever your client is looking for you can be sure that ASA can assist. Search our database of hotels, attractions, sightseeing and much more with up to date imagery, descriptions & map locations or tell us what you are looking for.
Product List Filter
Use the following filters to find the products you are looking for
Offer your clients the best of the UK. Apply to be an ASA agent today
"Welcoming guests to Killarney for over 35 years, O Donoghue Ring Hotels has a wealth of experience in working with multiple operators and business segments. Our relationship with Angela Shanley Associates is very important to us, the approachability of the Anak & Agnieszka, and their demonstrable knowledge of the tourism business is something that is evident in their offering. A quality team, offering a quality product with a dedication to the guest that is very evident. We look forward to working with Angela Shanley Associates for many years to come."
Margaret O Donoghue
O Donoghue Ring Hotels
"We have worked with ASA for a number of years now and they are great company to work with! The team are supportive, helpful and most of all it feels like a partnership where we want to help each other build and grow our businesses. We are looking forward to continuing to work with the wonderful ASA team!"
Emma Jackson
InterContinental Edinburgh the George
"I am very excited about the new partnership with ASA. Thanks to Laure for being a great supporter of the product and allowing me to further expose the hotel with all your Partners. I am looking forward all the different opportunities 2018 will bring with this new co-operation!"
Simone Papiri
Trump Turnberry
"ASA are amongst our favourite inbound suppliers we work with worldwide. A strong list of products, exceptional prices and a willingness to find new products requested by our clients. ASA's service to support our needs is second to none in the UK & Ireland. Great Product, Great people."
Spiro J Ellul
Global Tourism Exchange (Australia)
"Angela Shanley Associates has been a partner of our company for many years. Working with a professional and very experienced team who are very knowledgeable in their markets is an extremely important part of our strategic growth as a company."
Mairead Delaney
McGettigan Hotel Group
"Jurys Inns and Leonardo Hotels values its relationship Angela Shanley Associates; they are highly professional and always a delight to work with. They have exhaustive knowledge of the travel industry and I would decidedly recommend them as a reliable business partner. We look forward to continuing this positive relationship well into the future"
Rachel Tooley
Jurys Inn & Leonardo Hotels UK and Ireland
"At Edwardian Group London, we have been very fortunate in fostering a mutually supportive relationship with Angela Shanley Associates over the last 20 years. A wonderful ambassador and loyal supporter of our hotels, we value them greatly and look forward to continuing this nurturing relationship well into the future."
Shazia Fleming
Edwardian Group London
"It has been an absolute pleasure working in partnership with Anak and the team at ASA for almost 20 years – developing new products, experiences, audiences and markets.

Here's to our next 20 years and an ever strengthening relationship

"
Pietro Cecchini
The Scotch Whisky Experience