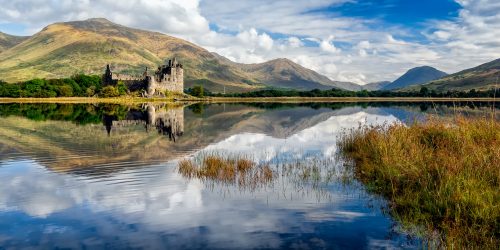 Explore the

extensive

ASA product list
Big brand or boutique, city centre or tucked away in the countryside, contemporary or traditional…… whatever your client is looking for you can be sure that ASA can assist. Search our database of hotels, attractions, sightseeing and much more with up to date imagery, descriptions & map locations or tell us what you are looking for.
Product List Filter
Use the following filters to find the products you are looking for
Offer your clients the best of the UK. Apply to be an ASA agent today
"The Lancaster Hall Hotel in Central London has been working with Angela Shanley Associates for a number of years. Their approach has always been very professional and they clearly know the travel industry. I have no hesitation in recommending them as a reliable business partner."
Uwe Maynard
The Lancaster Hall Hotel
"We work with ASA since 2010. They were very helpful from the first minute. ASA company is a very reliable, accurate and quick partner. I think we built up a very close personal contact with them through the years. When I was in London and met a few of them, Michaela, Adonis and the boys were very kind to me. It's a pleasant memory from the last year. I hope we can work together for a very long time."
Gabor Olear
Great Wood Kft.(Hungary)
"37 Years ago Anton Thompson and Angela Shanley formed a partnership that has truly stood "the test of time". Thompsons Holidays are proud to still be the South African partners of ASA. Thank you for your loyal and professional support over the last 37 years and we look forward to the next era in this challenging and ever changing industry we all love so much! The ASA team always go the extra mile to ensure that our clients receive quality service of the highest standard. Adonis, Anak, Esref and everyone at ASA – thank you and well done!"
Kay Ellison
Thompson Holidays (South Africa)
"We have been working with Angela Shanley Associates for many years.

The A.S.A. team is absolutely great and professional. They are always very helpful and know how to keep their partner happy with their products and knowledge.

It`s a pleasure to have A.S.A. as our supplier and we are looking forward to continuing our partnership."
Carolin Loeding
FTI Touristik GmbH
"The staff I have worked with at ASA are professional, friendly and efficient. We have worked together on several group itineraries in the past years, and we have been very happy with the quality of accommodation and ground services offered. Not only do they offer basic services like guides in London, but they can work on detailed unique itineraries. We will work with them again next season and hopefully for years to come. I highly recommend ASA for all your travel requirements."
Helen Blackwood
Blyth Education (Canada)
"We at Loch Ness by Jacobite have enjoyed a great working relationship with Angela Shanley Associates Ltd for a great number of years and hope this will continue for many years to come"
Sheran
Jacobite Cruises Ltd
"We have been working with the ASA team for a few years now and we are very impressed and happy with their service. ASA employees are friendly , professional, dedicated, and efficient in their work. Typically, our clients return from their trips thoroughly satisfied, with nothing but words of praise. Thank you for your service and we are looking forward to many years of successful partnership."
Nadiya Makarenko
Kensington Tours (Canada)
"We have worked with ASA for several years, they are a very professional and very experienced company. Their team are not only extremely knowledgeable on all aspects of the travel market, but always very enthusiastic and supportive. Well done ASA for all your hard work and achievements, we look forward to working with you for years to come!"
Rafaelle White
The Royal Crescent Hotel & Spa