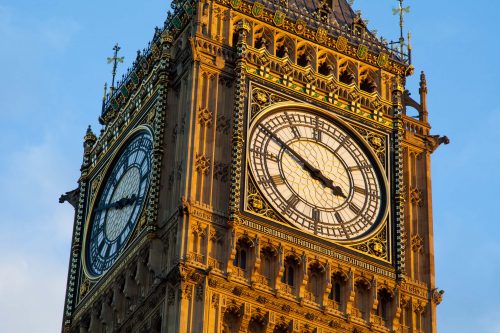 Need to call or email us?
Visit our London office?
105/111 Euston Street
London
NW1 2EW
United Kingdom

Visit our Edinburgh office?
67 George Street
Edinburgh
EH2 2JG
Scotland
United Kingdom

Offer your clients the best of the UK & Ireland. Register to partner with ASA today.
"37 Years ago Anton Thompson and Angela Shanley formed a partnership that has truly stood "the test of time". Thompsons Holidays are proud to still be the South African partners of ASA. Thank you for your loyal and professional support over the last 37 years and we look forward to the next era in this challenging and ever changing industry we all love so much! The ASA team always go the extra mile to ensure that our clients receive quality service of the highest standard. Adonis, Anak, Esref and everyone at ASA – thank you and well done!"
Kay Ellison
Thompson Holidays (South Africa)
"We have worked with ASA for a number of years now and they are great company to work with! The team are supportive, helpful and most of all it feels like a partnership where we want to help each other build and grow our businesses. We are looking forward to continuing to work with the wonderful ASA team!"
Emma Jackson
InterContinental Edinburgh the George
"Angela Shanley Associates Ltd has been one of our most valued Key Partners since opening our European (London) operation for Dorsett Hotels London Limited. I cannot recommend this Agent enough. All transactions are seamless and the team is always supportive, from the initial enquiry to the traveller departing, one cannot wish for a better Partner. They are super professional, smart, quick in response and experts in their destination. It is refreshing to work with such a passionate Partner. In the past few years they have grown their contribution to our business and we are looking forward to grow together further."
Stefan Lechner
Dorsett
"I have been working with ASA Ltd for many years and we have been welcoming their guests to Fonab Castle Hotel for over 2 years. We have always found the team very professional and provide excellent communication regarding their client needs and requests. ASA have been building dream trips to Scotland for some amazing clients, and some have kindly shared their experiences and glowing praise for their well-planned out itineraries and attention to detail."
Janette Napier
Fonab Castle Hotel & Spa
"Edinburgh Bus Tours has worked with ASA for many years and have seen sales grow with them, especially over the last couple of years. We are especially delighted that they have invested in an Edinburgh office showing their commitment to Edinburgh and Scotland. They have a great, approachable team and I look forward to continued growth in the years to come"
Elaine Green
Edinburgh Bus Tours
"I have worked with Angela Shanley Associates Ltd (A.S.A.) now, for well over 30 years. They are smart, friendly, reliable and professional, and always a pleasure to do business with, for groups or individuals. They know their markets and clients extremely well, and deal with their suppliers superbly. I look forward to another 30 years!"
Paula Mellon
Mercure London Bloomsbury
"Historic Royal Palaces values its relationships with professional and proactive partners and therefore Angela Shanley Associates is one of our most treasured partners. The ASA team ensure they understand their customer's needs and we are proud to work with them to develop a range of products and experiences at the palaces that are second to none and ensure repeat business and sales growth."
Ann Wilson
Historic Royal Palaces
"We at Loch Ness by Jacobite have enjoyed a great working relationship with Angela Shanley Associates Ltd for a great number of years and hope this will continue for many years to come"
Sheran
Jacobite Cruises Ltd