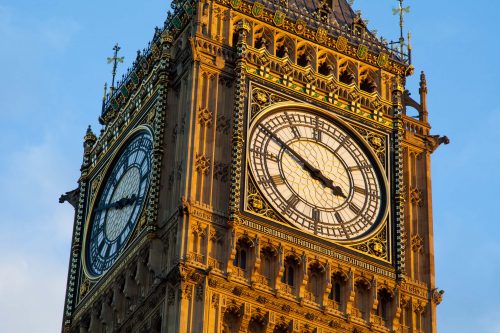 Need to call or email us?
Visit our London office?
105/111 Euston Street
London
NW1 2EW
United Kingdom

Visit our Edinburgh office?
67 George Street
Edinburgh
EH2 2JG
Scotland
United Kingdom

Offer your clients the best of the UK & Ireland. Register to partner with ASA today.
"I have been working with ASA very successfully for over 10 years now. The team at ASA clearly love what they do and have their customers interest at the heart of everything they do. The team is well established, very knowledgeable, personable and passionate about both the products and their clients. ASA is a reliable and valued partner of Merlin. It is a pleasure to work with ASA including of course their brilliant Directors Adonis and Anak who both contribute hugely to such a wonderful company culture. Thank you for your support over the years and for being such great ambassadors of the Merlin attractions."
Enora Le-goff
Merlin Entertainments plc.
"Muckross Park Hotel & Spa, Killarney has been working in partnership with Angela Shanley Associates for many years and in that time we have found the them to be most reliable and professional. The reservation and contracting process has been easy with a dedicated and friendly team at work in this agency. We would highly recommend Angela Shanley Associates for your travel requirements."
Brian Miley
Muckross Park Hotel & Spa
"37 Years ago Anton Thompson and Angela Shanley formed a partnership that has truly stood "the test of time". Thompsons Holidays are proud to still be the South African partners of ASA. Thank you for your loyal and professional support over the last 37 years and we look forward to the next era in this challenging and ever changing industry we all love so much! The ASA team always go the extra mile to ensure that our clients receive quality service of the highest standard. Adonis, Anak, Esref and everyone at ASA – thank you and well done!"
Kay Ellison
Thompson Holidays (South Africa)
"Edinburgh Bus Tours has worked with ASA for many years and have seen sales grow with them, especially over the last couple of years. We are especially delighted that they have invested in an Edinburgh office showing their commitment to Edinburgh and Scotland. They have a great, approachable team and I look forward to continued growth in the years to come"
Elaine Green
Edinburgh Bus Tours
"It has been an absolute pleasure working in partnership with Anak and the team at ASA for almost 20 years – developing new products, experiences, audiences and markets.

Here's to our next 20 years and an ever strengthening relationship

"
Pietro Cecchini
The Scotch Whisky Experience
"Our long-term partnership with Angela Shanley Associates is based on - and it is supported by - just a few points: we feel 100% secure with offers we get; we enjoy 100% friendly service and get 100% accurate bills. It is not "we get what we pay for', but "they know what is worth paying for", so we save lots of time and paperwork of unnecessary searches. So simple!"
Lev Kipnis
Caspi Aviation (Israel)
"We have collaborated with Angela Shanley Associates since our hotel opened, now 5 years ago and have been fortunate enough to have had Galina Danilenko, Michaela Kebaisa, Elodie Possidente and Laure Boisseau looking after our hotel's national and international positioning. During all this time we have found them to be reliable, approachable, efficient and knowledgeable. For a medium sized company such as ourselves the personal relationship with our tour operators is paramount; as we grow we can feel confident that Angela Shanley Associates will position us where necessary with a professionalism second to none. A good luxury tour operator should be a long-term relationship for client and business, and we look forward to many more years working with Angela Shanley Associates."
Peter Nieuwland
Nira Caledonia
"We at Loch Ness by Jacobite have enjoyed a great working relationship with Angela Shanley Associates Ltd for a great number of years and hope this will continue for many years to come"
Sheran
Jacobite Cruises Ltd