Discover England from 'Wall to Wall' with our exciting NEW itinerary, suitable for rail or self-drive customers.
Over the course of 6 days we invite you to explore the captivating past set amidst the cultured present, by visiting some of Britain's finest walled cities and areas – delving into the fascinating legacy an incredible history has left behind. Be amazed at the delights of some of England's finest historical sites, vibrant cities and charming countryside. Explore the 'great border city', on the doorstep of Hadrian's 73 mile Roman wall and home to England's most besieged castle and much more.
To ma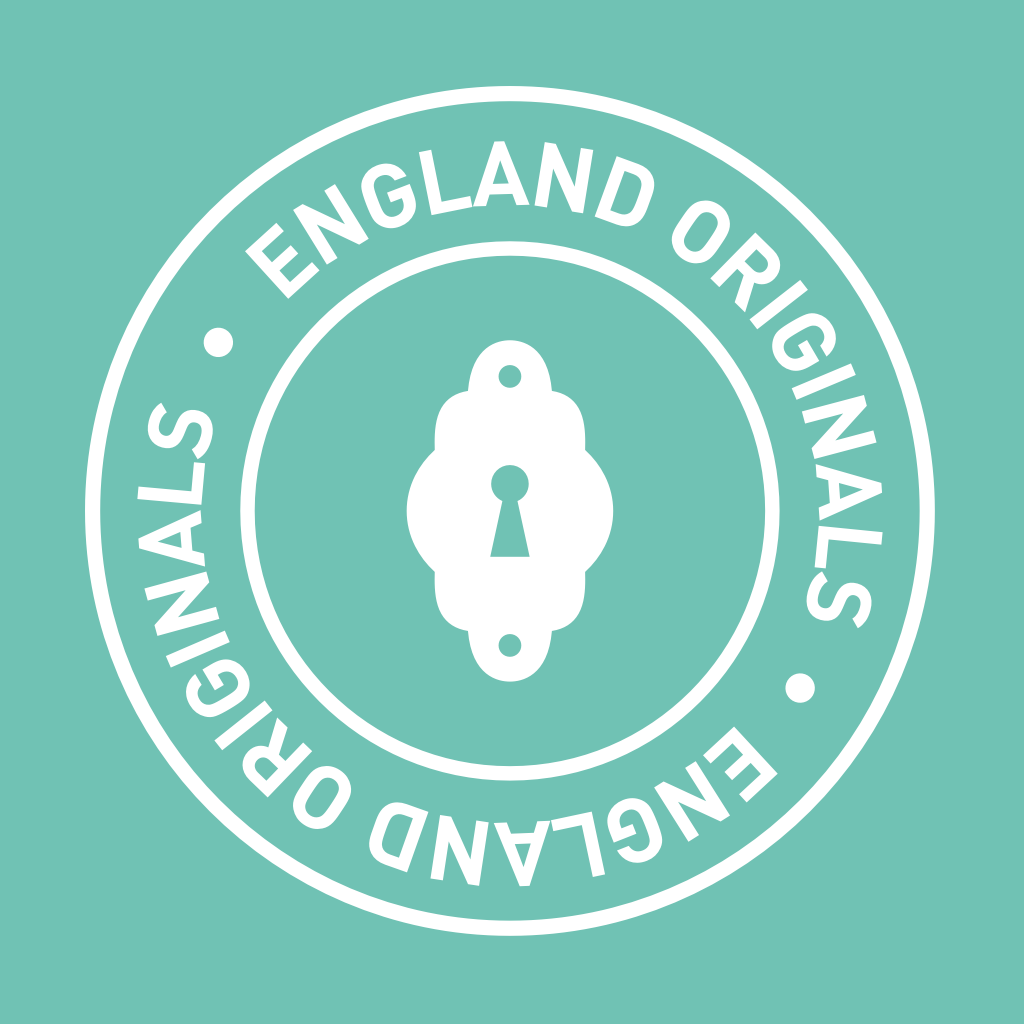 ke this experience even more interactive, we highly recommend using the 'England Originals App' (available on the App Store on an iPhone or iPad, more info here) which includes exciting features, taking advantage of cutting edge augmented reality technology to provide engaging and immersive content for each of these itineraries.
When in-destination, augmented reality 'portals' will give users access to places otherwise off-limits – such as locked rooms, exclusive city views or locations outside of the city centre they may be interested in visiting. These virtual doorways will be accessible in selected parts of each city, and act as an immersive way to add value to the visit experience.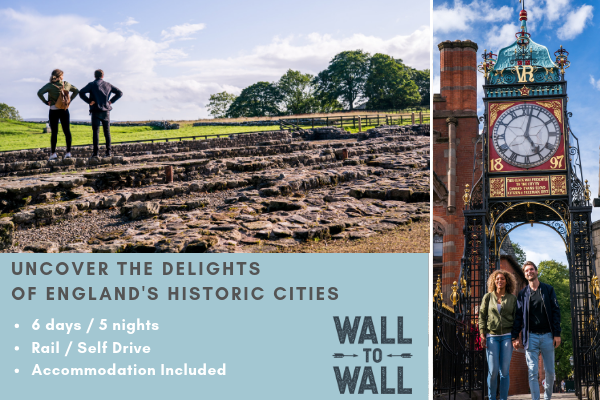 HIGHLIGHTS:
Explore 3 of the UK's most fascinating locations: Chester, Lancaster & Carlisle
Relax in top quality hotels with breakfast throughout your adventure
Travel to your locations with a stress-free Brit Rail pass
Embark on a walking tour of Chester, see the Ashton Memorial at Lancaster and more
Indulge in British cuisine including fish and chips as you explore
For a short snap-shot on the array of delights that await you with this new Wall to Wall programme, please view this short video here. For further information on England's Historic Cities, please visit their website here
Starting off by taking a train from Manchester to Carlisle, visitors will enjoy a visit of Carlisle Castle with plenty of time to explore the castle's medieval ruins, dungeons and labyrinths. Hadrian's Wall is the next stop on the second day, with a full day dedicated to witnessing the beauty of this historic World Heritage Site and surrounds.  The next day you will move on the stunning Lake District area, followed by time in Lancaster, Chester and allowing time for a full day to discover the delights of the wonderful Chester Zoo!
This trip has been designed to utilise the best of Britain's rail network and affords visitors a wonderful, relaxing way of travelling around England with optimum comfort and maximum ease.
View the full rail itinerary HERE >>
Upon arrival in to Manchester, pick up your rental car and drive towards Carlisle, driving through the Yorkshire National Dales as your journey progresses. You will enjoy a full day of exploring Hadrian's Wall, a UNESCO World Heritage Site, marvelling at the wonders of the preserved walls and discovering Roman forts as  you go. Your voyage of exploration continues with time to discover the stunning Lake District area, Lancaster & Chester – with ample opportunity to try some traditional English food and drink, and plenty of time for some well earned retail therapy!
View the full self drive itinerary HERE >>
For information on any of the itineraries above, please contact your ASA consultant today, simply email us and we will get straight back to you!