At ASA, we are BIG fans of Ireland, in particular Northern Ireland! This region has so much to offer visitors, with its epic sights, world-class experiences and a giant sense of adventure. Stand-out attractions include the stunning Titanic Visitor Centre in Belfast, the historic walled city of Derry-Londonderry, and the Causeway Coastal Route which has been named "one of the greatest drives on earth". (sidenote: we can assure you this is true!)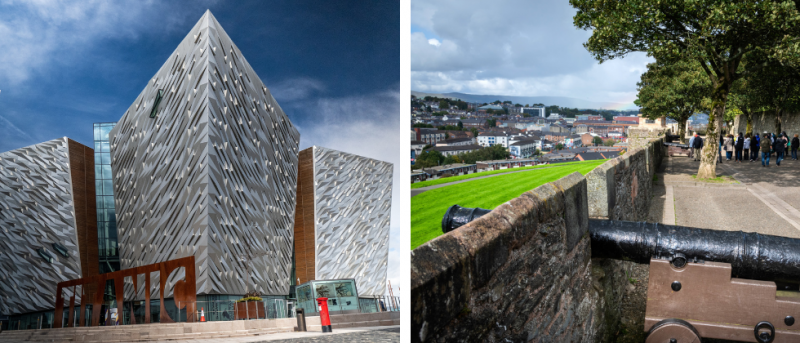 With many iconic locations used for the filming of Game of Thrones® there is an unmistakably unique spirit that resounds with myths from the Sperrin Mountains to the Giant's Causeway.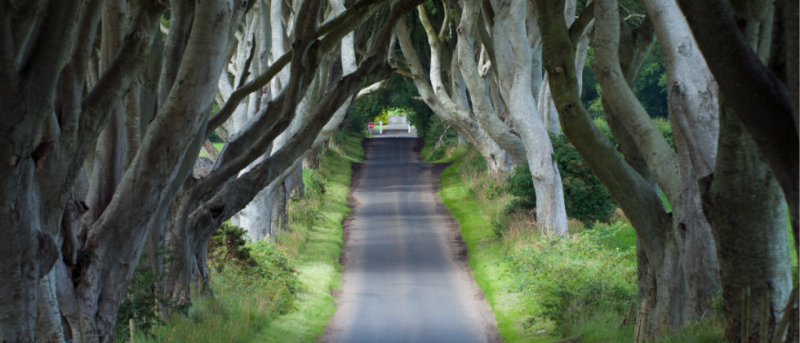 The vibrant music scene to be discovered everywhere you go, along with its literary success and culinary delights with cutting-edge restaurants and cosy old pubs make a visit to Northern Ireland an absolutely unforgettable experience.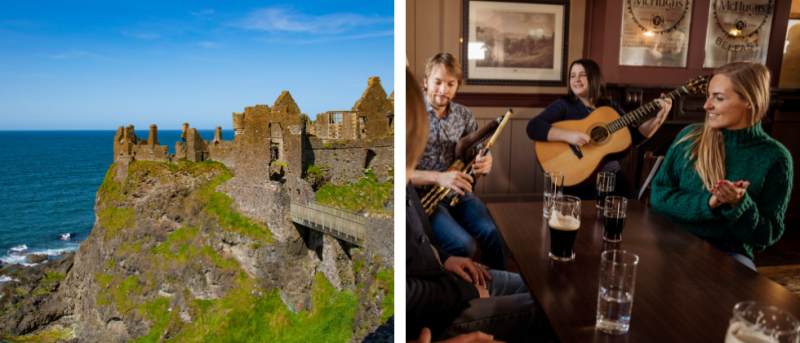 If you're looking for somewhere to nourish your spirit, take our word for it – Northern Ireland is it! We have a wide range of hotels, tours and activities all readily available to book via the ASA Online Portal, with instant confirmation and guaranteed rates.  Some are highlighted below, but to find out more please speak to your ASA consultant today who can offer further insights and suggestions to showcase the very best of Northern Ireland to you and your clients.
tours & attractions:
ULSTER AMERICAN FOLK MUSEUM
Walk in the footsteps of bold Irish migrants who set sail for America in the 18th and 19th centuries. Learn more about the life they left behind and the hardships they endured on the journey. Wander the well-trodden pathways of rural Ulster, complete with a bustling street and welcoming farmhouses.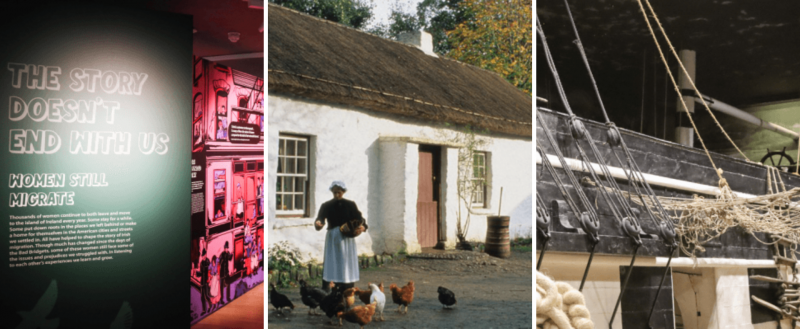 FINN MC COOLS TOURS – GIANTS CAUSEWAY, DUNLUCE, DARK HEDGES AND TITANIC EXHIBITION 
Full day tour from Belfast
Bringing you to the highly acclaimed Titanic Experience in Belfast, Giant's Causeway, Dark Hedges from Belfast on this day trip. Their Giant's Causeway tour from Belfast including Titanic Museum entrance is a tour that is not to be missed!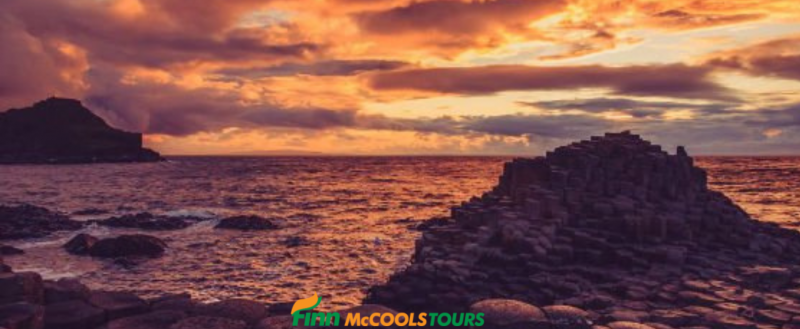 MORE >>
BELFAST WALKING TOURS – The highlights of Belfast 
Get the ultimate Belfast experience on this sightseeing walking tour. This introduction tour is a great insight into the city's historic past, vibrant present and exciting future. It showcases their favourite things to see and do in Belfast from their amazing architecture, awesome art, historic monuments and public realm.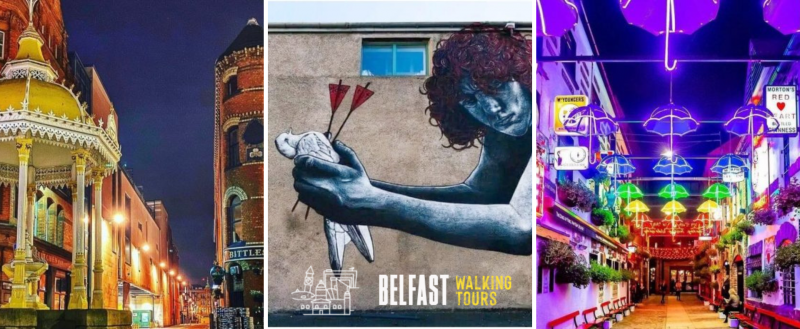 MORE >>
LINEN MILL STUDIOS – GAME OF THRONES STUDIO TOUR 
Located at the authentic filming location of Linen Mill Studios in Banbridge, Northern Ireland, Game of Thrones Studio Tour invites you to step behind the scenes of The Seven Kingdoms and beyond. Prepare to experience the world of Game of Thrones like never before and explore how one of the world's greatest ever TV series was created and brought to life on screen.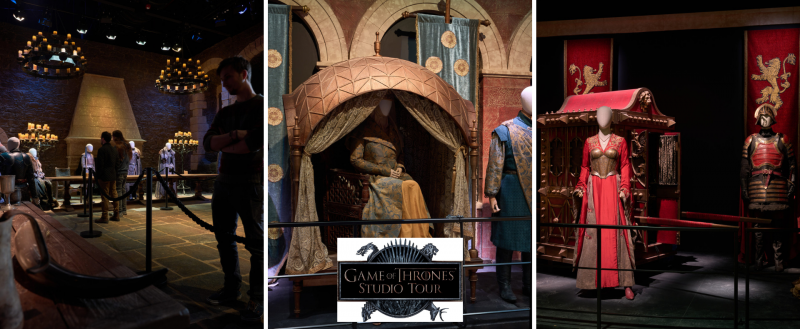 MORE >>
HOTELs:
TITANIC BELFAST HOTEL 
Titanic Hotel Belfast is ideally located in the centre of the Titanic Quarter, an area transformed over the past decade into Northern Ireland's premier leisure destination with numerous visitor attractions, heritage assets, restaurants and public spaces just metres from the hotel, making the building one of the best hotels in Titanic Quarter to explore the city.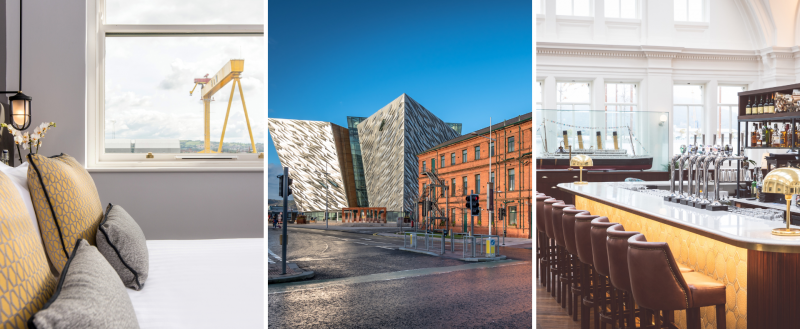 MORE >>
GRAND CENTRAL HOTEL – BELFAST 
Just as Belfast is at the heart of the Grand Central, the Grand Central is at the heart of Belfast. Set in the up-and-coming Linen Quarter, the hotel is a spectacular hub for exploring Titanic Quarter's history or Cathedral Quarter's charming cobbled streets, pubs and eateries.
MORE >>
BALLYGALLY CASTLE HOTEL
Perched on the tip of the famous Causeway Coastal Route, sits Ballygally Castle Hotel Co. Antrim. A stunning 17th century castle which overlooks the golden sands of Ballygally Bay and has uninteruppted views towards Scotland.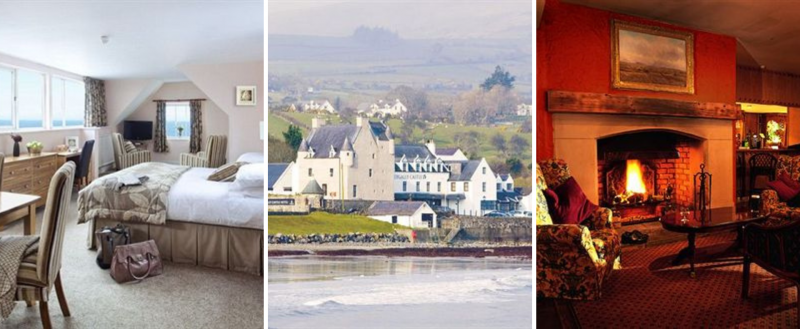 MORE >>