Often referred to as the "Emerald Isle" Ireland is a magnificent destination world famed for its rich blend of natural beauty, vibrant culture, fascinating history, and warm hospitality. Ireland boasts lush green landscapes, rugged coastlines, charming villages, and bustling cities. Interested in exploring ancient castles, immersing yourself in traditional music and dance, or marveling at breathtaking scenery? Ireland has it all!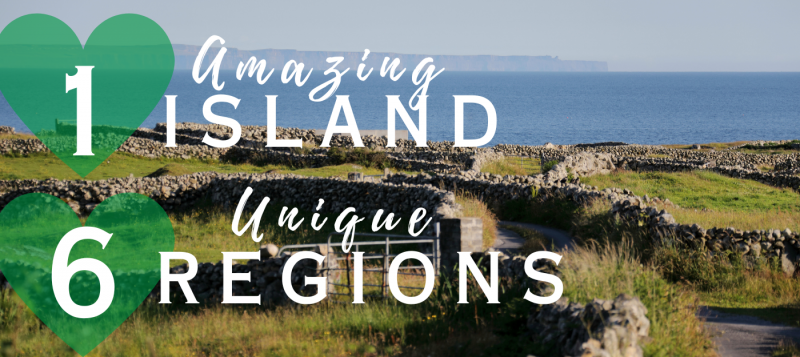 Its capital city, Dublin, is a UNESCO City of Literature, a historic powerhouse and a super-cool capital that's been named Europe's friendliest city twice by TripAdvisor. Belfast, in Northern Ireland, is an incredibly vibrant and exciting city with cutting-edge food, traditional pubs and incredible Titanic history – all taking Belfast to the next level.
Regions such as the Wild Atlantic Way where you will find the world's longest-defined coastal touring route, and Ireland's Ancient East with over 5,000 years of history hidden amidst these lush landscapes, winding rivers and glorious gardens all ensure that any trip to Ireland will be a memorable, exciting and unique experience.
getting there
Located on the edge of Europe and less than six hours from the east coast of the United States, Ireland is easy to get to. Only two hours from many mainland Europe capitals and 50 minutes from London, access to Ireland is simple from most parts of the world. Over 189 US flights, 1,368 EU flights and 1,159 UK flights arrive into Ireland every week, with Dublin, Shannon, Cork, Kerry and Belfast Airports always ready to cater for international visitors. As the only country in Europe to offer US Customs and Immigration pre-clearance prior to departure, travelling back across the Atlantic from Ireland couldn't be more convenient.
why we love ireland
What we love most about Ireland is its stunning countryside. Rolling hills, expansive meadows, and picturesque lakes create a postcard-perfect backdrop, especially in regions like Connemara, the Ring of Kerry, and the Giant's Causeway. Ireland is also home to numerous national parks, such as Killarney National Park and the Burren, where you can embark on scenic hikes and encounter unique flora and fauna, not to mention sightseeing in style… horse-drawn carriage ride anyone?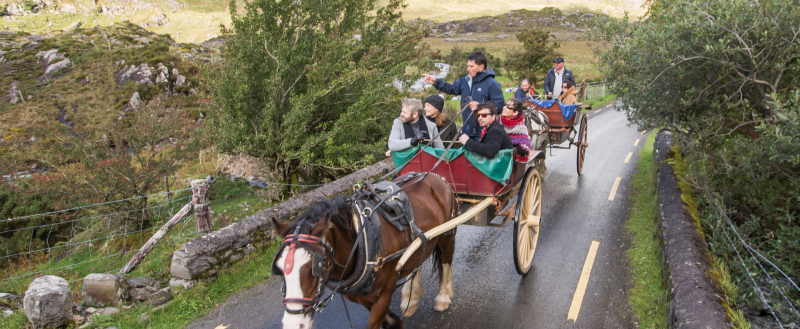 Ireland's coastal regions offers dramatic views. The sensational Cliffs of Moher, the scenic Dingle Peninsula, and the beautiful beaches of Donegal are just a few examples of the country's breathtaking coastlines. Enjoy never-ending coastal drives, go whale watching, or take boat trips to explore remote islands like the Aran Islands.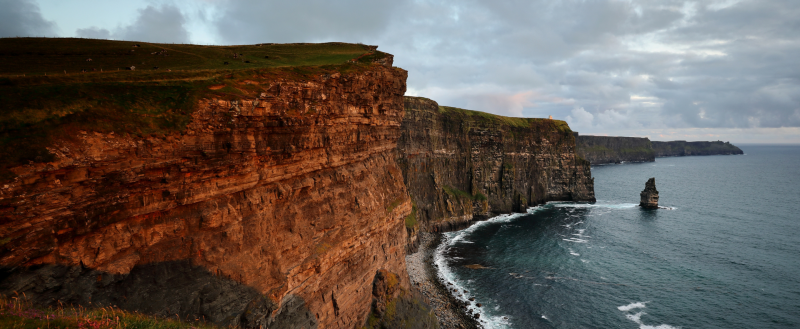 Dining out in Ireland is a treat in itself… Irish cuisine blends traditional flavors with modern influences – from hearty stews and fresh seafood to artisan cheeses, Ireland offers a gastronomic journey that delights the taste buds. We highly recommend sampling Irish oysters – why not wash them down with a creamy cool pint of Ireland's most precious export: Guinness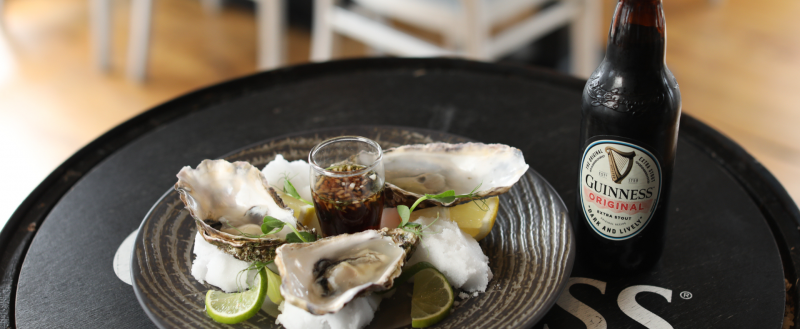 bringing it all together…
No doubt by this stage, you are more than ready to hop on a plane and experience the Emerald Isle for yourself! We can't wait to make your Irish dreams come true and are delighted to present our brand new 7 nights / 8 days Ireland In A Week private chauffeur-driven itinerary offers the very best of Ireland, from coastlines to dramatic cliffs with culture, cuisine and plenty of 'craic' guaranteed along the way!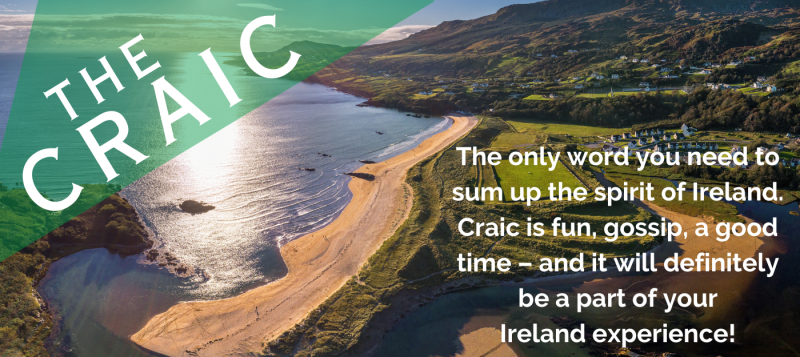 hotel PARTNERs:
THE GALMONT HOTEL & SPA 
Located in the Centre of Galway city, the Galmont Hotel & Spa is your gateway to all that the west of Ireland has to offer.
From the Wild Atlantic Way to the most beautiful beaches in Ireland and from Connemara to the vibrant life of Galway City, you will find all you need for the perfect Spring getaway.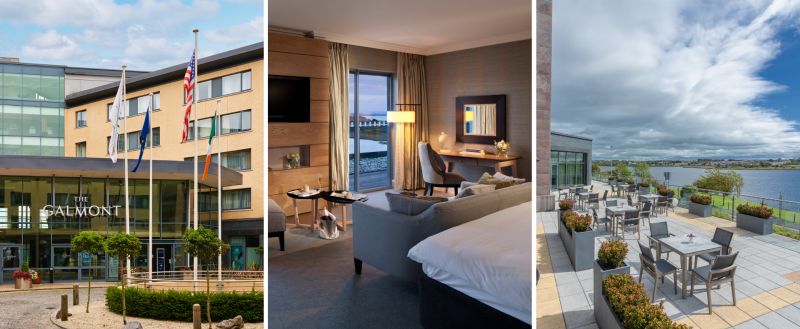 THE KILLARNEY ROYAL HOTEL
Each bedroom at the Killarney Royal Hotel is spacious and is individually designed with your comfort in mind, so guests can enjoy a relaxing stay ahead of exploring all the beautiful scenery of Killarney and the surrounding areas. The luxurious accommodation is enhanced with beautiful antique furnishings with the option of feather duvets or cosy Irish blankets. Every room is en-suite and includes complimentary Wi-Fi access for all residents, air-conditioning and plasma screen televisions.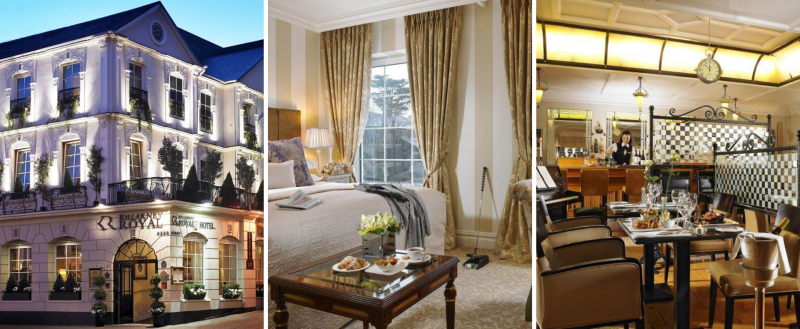 THE KILKENNY ORMONDE HOTEL
Set in the heart of Kilkenny Ireland's medieval capital, is The Kilkenny Ormonde Hotel, offering 118 beautiful contemporary guestrooms including a choice of deluxe, superior, executive, suites and a presidential suite too. All rooms are equipped with high quality everything such as flat-panel LCD television, trouser press, coffee and tea making facilities and complimentary high speed internet access. Free wireless internet is also available throughout the hotel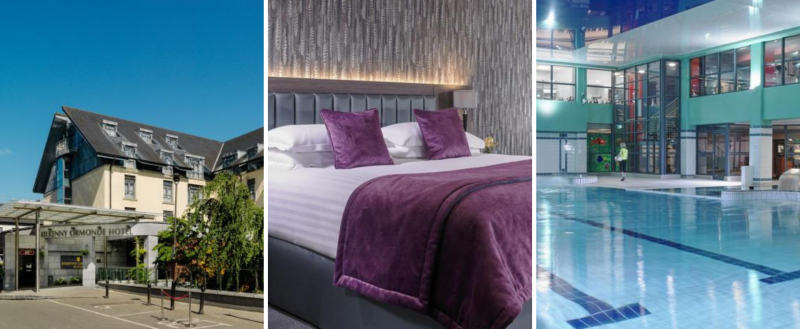 THE O'CALLAGHAN DAVENPORT HOTEL
Located at Merrion Square the O'Callaghan Davenport Hotel boasts 114 recently refurbished guest bedrooms of which there are 103 classic bedrooms, 10 junior suites and two one bedroom suites. The O'Callaghan Davenport Hotel is a perfect city centre haven for those seeking luxurious facilities with exceptional service.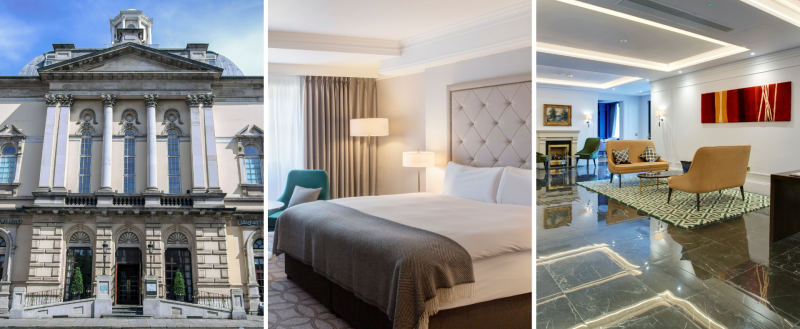 get in touch
Our team are ready and waiting to assist you in planning the dream trip to Ireland, simply contact your ASA consultant to start the ball rolling or log in to your ASA account here