MOTOWN THE MUSICAL

 AT LONDON'S SHAFTESBURY THEATRE
MOTOWN THE MUSICAL follows the legendary career of Berry Gordy and the creation of his musical empire, Motown Records. The story begins in 1983, on the evening of the 25th anniversary celebration of Motown, and Berry Gordy is looking back on his career. Inspired by his childhood hero, black American boxer Joe Louis, the young Berry dreams big, hoping one day to make people as happy and proud. After a few years on Detroit's automobile assembly line he sets his sights on bringing a socially charged, racially divided country together with music. With an $800 loan from his family, Berry founds a music making factory. Motown is born!
Berry signs a series of groundbreaking artists including Diana Ross and the Supremes, Michael Jackson and the Jackson 5, Stevie Wonder, Smokey Robinson and the Miracles, Marvin Gaye, The Temptations and more. But with the Vietnam War looming and America at a cultural turning point, Berry realises the time has come to push for something bigger than he ever dreamed of: to make music that could get the whole world moving to the same beat.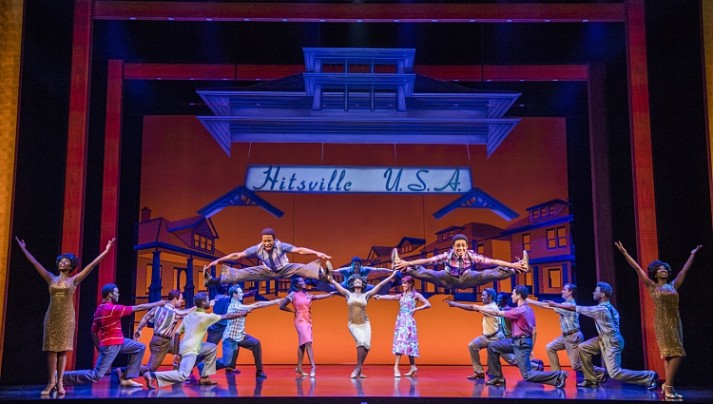 MOTOWN THE MUSICAL tells the thrilling tale of the man who broke barriers and fought against the odds to define the sound of a generation – complete with the ups and downs of the personal relationships, the professional struggles, and – of course – the music that made history. Discover the story behind the beat that changed minds, touched lives and took the world by storm.  MOTOWN THE MUSICAL shows how one label and its roster of legendary artists created the soundtrack that transformed America and gave the world a new musical vocabulary – the Motown Sound. With over 40 classic songs such as "My Girl", "Stop! In The Name of Love", "Dancing in the Street", "I Heard It Through The Grapevine" and "Ain't No Mountain High Enough", this explosive event is the next chapter of Motown's incredible history – and an experience you'll never forget.