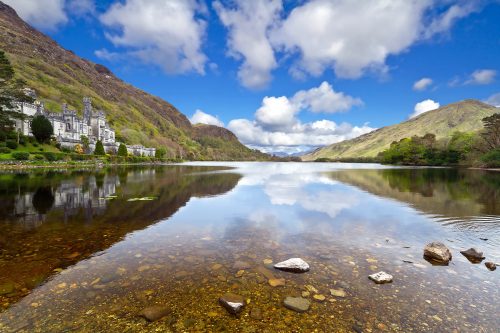 You seem

a little

lost
The page you are looking for doesn't exist
404 - Page not found
The page you are looking for cannot be found.  Please return to the homepage or visit our Products List page.
View the full range of products from ASA
"When it comes to breadth of offerings, delivery of product, in-destination assistance and rate competitively, Angela Shanley Associates is easily one of the best inbound tour operators in the travel industry. They are reliable, professional and a pleasure to work with. Partners and guests can rest assured they are in good hands with Angela Shanley Associates"
Robert Miller
Goway Travel
"We have had a close working relationship with Angela Shanley Associates for many years. The team are extremely professional and amongst the most experienced partners in the market. Their knowledge of the markets they work with and the Travel Trade in general is second to none. They are committed to their partners and are constantly exploring new opportunities to grow the business. We look forward to continued strong relations going forward."
Jo Kitchen
St Giles Heathrow
"We work with ASA since 2010. They were very helpful from the first minute. ASA company is a very reliable, accurate and quick partner. I think we built up a very close personal contact with them through the years. When I was in London and met a few of them, Michaela, Adonis and the boys were very kind to me. It's a pleasant memory from the last year. I hope we can work together for a very long time."
Gabor Olear
Great Wood Kft.(Hungary)
"I am very happy to work for over 10 years now with this excellent company Angela Shanley Associates Ltd. ASA is our best partner. Thank you to a brilliant team for the great attention to detail and professional personalised service! We are especially happy with tailor-made exclusive programs and VIP itineraries around UK & Ireland ASA have been arranging for our clients. They proved they can make an impossible possible."
Valeria Lizakova
Globus Travel Group (Russia)
"We have been working with Angela Shanley Associates for many years.

The A.S.A. team is absolutely great and professional. They are always very helpful and know how to keep their partner happy with their products and knowledge.

It`s a pleasure to have A.S.A. as our supplier and we are looking forward to continuing our partnership."
Carolin Loeding
FTI Touristik GmbH
"We here at HRG Greece consider ASA as one of our most reliable partners, they have always met both our and our clients expectations, providing us with excellent services in an ever changing and extremely difficult industry where the smallest details count! ASA has, among others, serviced us with complex, demanding, last minute requests and they are always willing to assist in a professional and timely manner. Keep up the great work and thank you on behalf of all the HRG Greece meetings, groups & events team in Athens!"
Chryssanthi Pitiropoulou
HRG (Greece)
"It has been an absolute pleasure working in partnership with Anak and the team at ASA for almost 20 years – developing new products, experiences, audiences and markets.

Here's to our next 20 years and an ever strengthening relationship

"
Pietro Cecchini
The Scotch Whisky Experience
"I have worked with ASA over 25 years. I really appreciate the fact that they pay attention to all the small details, they never say no and are always willing to help and to make sure that all the clients are happy. Personal, highly professional attention. I have a special large group that arrives in London every year (100 pax) to the same hotel, same dates. I must admit that if it was not Anak coming with his big smile to meet me and help with the group, it would not be the same!"
Varda Heinrich
Diesenhaus Ramat Hasharon (Israel)