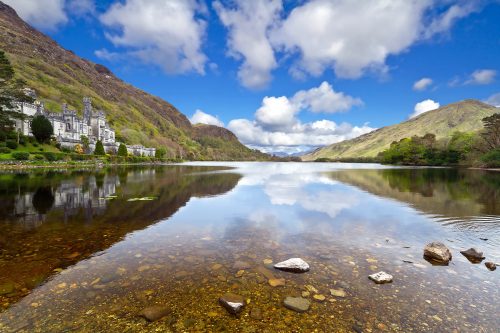 You seem

a little

lost
The page you are looking for doesn't exist
404 - Page not found
The page you are looking for cannot be found.  Please return to the homepage or visit our Products List page.
View the full range of products from ASA
"We have been working with the ASA team for a few years now and we are very impressed and happy with their service. ASA employees are friendly , professional, dedicated, and efficient in their work. Typically, our clients return from their trips thoroughly satisfied, with nothing but words of praise. Thank you for your service and we are looking forward to many years of successful partnership."
Nadiya Makarenko
Kensington Tours (Canada)
"Muckross Park Hotel & Spa, Killarney has been working in partnership with Angela Shanley Associates for many years and in that time we have found the them to be most reliable and professional. The reservation and contracting process has been easy with a dedicated and friendly team at work in this agency. We would highly recommend Angela Shanley Associates for your travel requirements."
Brian Miley
Muckross Park Hotel & Spa
"I have worked with ASA over 25 years. I really appreciate the fact that they pay attention to all the small details, they never say no and are always willing to help and to make sure that all the clients are happy. Personal, highly professional attention. I have a special large group that arrives in London every year (100 pax) to the same hotel, same dates. I must admit that if it was not Anak coming with his big smile to meet me and help with the group, it would not be the same!"
Varda Heinrich
Diesenhaus Ramat Hasharon (Israel)
"We here at HRG Greece consider ASA as one of our most reliable partners, they have always met both our and our clients expectations, providing us with excellent services in an ever changing and extremely difficult industry where the smallest details count! ASA has, among others, serviced us with complex, demanding, last minute requests and they are always willing to assist in a professional and timely manner. Keep up the great work and thank you on behalf of all the HRG Greece meetings, groups & events team in Athens!"
Chryssanthi Pitiropoulou
HRG (Greece)
"Our working relationship with Angela Shanley & Associates goes back to the very beginning, when the founders, Angela Shanley and Anton Thompson, agreed to work together. Over 40 years later and our relationship is as strong as ever! Their professional and friendly service with a focus on total customer satisfaction, along with their willingness to help, their loyalty and fantastic product offerings make them one of the best teams in the industry to work with. We are proud of our long association with ASA and look forward to working with this great team for at least another 40 years!"
Joanne Adolphe
Thompsons Holiday South Africa
"We have worked with ASA for several years, they are a very professional and very experienced company. Their team are not only extremely knowledgeable on all aspects of the travel market, but always very enthusiastic and supportive. Well done ASA for all your hard work and achievements, we look forward to working with you for years to come!"
Rafaelle White
The Royal Crescent Hotel & Spa
"37 Years ago Anton Thompson and Angela Shanley formed a partnership that has truly stood "the test of time". Thompsons Holidays are proud to still be the South African partners of ASA. Thank you for your loyal and professional support over the last 37 years and we look forward to the next era in this challenging and ever changing industry we all love so much! The ASA team always go the extra mile to ensure that our clients receive quality service of the highest standard. Adonis, Anak, Esref and everyone at ASA – thank you and well done!"
Kay Ellison
Thompson Holidays (South Africa)
"We love working with the ASA team!. They are really knowledgeable and have a real focus on the details. They are also very friendly and polite – such a pleasure to deal with."
Joyce Arbuckle
The Kingsmills Hotel