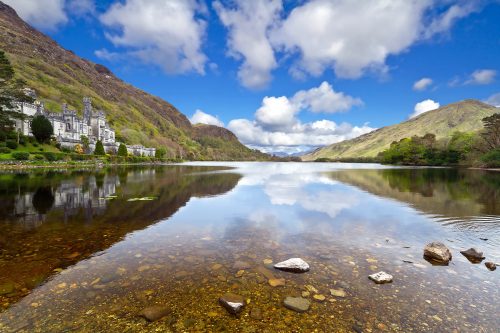 You seem

a little

lost
The page you are looking for doesn't exist
404 - Page not found
The page you are looking for cannot be found.  Please return to the homepage or visit our Products List page.
View the full range of products from ASA
"Keytours Vacations, a US based tour operator, has used the services of ASA for England and the UK over the last 10 years. During this time, we have enjoyed excellent service for our individual customers as well as for groups. All staff at ASA from top management to their reservations department portray a high level of professionalism."
Andreas Larentzakis
Keytours Vacations (USA)
"Angela Shanley Associates are a pleasure to work with; they understand the needs of their clients as well as the demand of the markets they are booking providing a reliable service with clear communication. We value our partnership with them and look forward to growing business with them for years to come"
Rowena MacDonald
Sonas Hospitality Ltd
"We work with ASA since 2010. They were very helpful from the first minute. ASA company is a very reliable, accurate and quick partner. I think we built up a very close personal contact with them through the years. When I was in London and met a few of them, Michaela, Adonis and the boys were very kind to me. It's a pleasant memory from the last year. I hope we can work together for a very long time."
Gabor Olear
Great Wood Kft.(Hungary)
"I have been working with ASA Ltd for many years and we have been welcoming their guests to Fonab Castle Hotel for over 2 years. We have always found the team very professional and provide excellent communication regarding their client needs and requests. ASA have been building dream trips to Scotland for some amazing clients, and some have kindly shared their experiences and glowing praise for their well-planned out itineraries and attention to detail."
Janette Napier
Fonab Castle Hotel & Spa
"The Lancaster Hall Hotel in Central London has been working with Angela Shanley Associates for a number of years. Their approach has always been very professional and they clearly know the travel industry. I have no hesitation in recommending them as a reliable business partner."
Uwe Maynard
The Lancaster Hall Hotel
"We love working with the ASA team!. They are really knowledgeable and have a real focus on the details. They are also very friendly and polite – such a pleasure to deal with."
Joyce Arbuckle
The Kingsmills Hotel
"Muckross Park Hotel & Spa, Killarney has been working in partnership with Angela Shanley Associates for many years and in that time we have found the them to be most reliable and professional. The reservation and contracting process has been easy with a dedicated and friendly team at work in this agency. We would highly recommend Angela Shanley Associates for your travel requirements."
Brian Miley
Muckross Park Hotel & Spa
"We have collaborated with Angela Shanley Associates since our hotel opened, now 5 years ago and have been fortunate enough to have had Galina Danilenko, Michaela Kebaisa, Elodie Possidente and Laure Boisseau looking after our hotel's national and international positioning. During all this time we have found them to be reliable, approachable, efficient and knowledgeable. For a medium sized company such as ourselves the personal relationship with our tour operators is paramount; as we grow we can feel confident that Angela Shanley Associates will position us where necessary with a professionalism second to none. A good luxury tour operator should be a long-term relationship for client and business, and we look forward to many more years working with Angela Shanley Associates."
Peter Nieuwland
Nira Caledonia