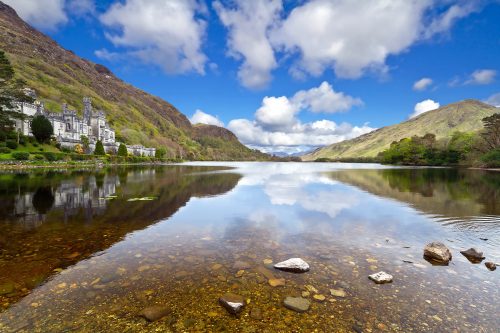 You seem

a little

lost
The page you are looking for doesn't exist
404 - Page not found
The page you are looking for cannot be found.  Please return to the homepage or visit our Products List page.
View the full range of products from ASA
"We love working with the team at Angela Shanley Associates. They are super-efficient and truly lovely to work with. Their passion for service and taking excellent care of their Clients resonates strongly with our own values. They are a joy to work with!"
Joyce Arbuckle
Kingsmills Hotel
"When it comes to breadth of offerings, delivery of product, in-destination assistance and rate competitively, Angela Shanley Associates is easily one of the best inbound tour operators in the travel industry. They are reliable, professional and a pleasure to work with. Partners and guests can rest assured they are in good hands with Angela Shanley Associates"
Robert Miller
Goway Travel
"I have worked with ASA over 25 years. I really appreciate the fact that they pay attention to all the small details, they never say no and are always willing to help and to make sure that all the clients are happy. Personal, highly professional attention. I have a special large group that arrives in London every year (100 pax) to the same hotel, same dates. I must admit that if it was not Anak coming with his big smile to meet me and help with the group, it would not be the same!"
Varda Heinrich
Diesenhaus Ramat Hasharon (Israel)
"We at Loch Ness by Jacobite have enjoyed a great working relationship with Angela Shanley Associates Ltd for a great number of years and hope this will continue for many years to come"
Sheran
Jacobite Cruises Ltd
"Jurys Inns and Leonardo Hotels values its relationship Angela Shanley Associates; they are highly professional and always a delight to work with. They have exhaustive knowledge of the travel industry and I would decidedly recommend them as a reliable business partner. We look forward to continuing this positive relationship well into the future"
Rachel Tooley
Jurys Inn & Leonardo Hotels UK and Ireland
"Our working relationship with Angela Shanley & Associates goes back to the very beginning, when the founders, Angela Shanley and Anton Thompson, agreed to work together. Over 40 years later and our relationship is as strong as ever! Their professional and friendly service with a focus on total customer satisfaction, along with their willingness to help, their loyalty and fantastic product offerings make them one of the best teams in the industry to work with. We are proud of our long association with ASA and look forward to working with this great team for at least another 40 years!"
Joanne Adolphe
Thompsons Holiday South Africa
"We've had the extreme pleasure of being partners with ASA for several years, and would never have been able to develop and grow our business to the UK (as well as to France now, with Flying Europe) without their incredible support, superior service and comprehensive product portfolio. We rely very heavily on ASA for their outstanding destination expertise, excellent understanding of the North American market, wide range of both standard and unique products, quick response times, unparalleled customer service, and willingness to always go the extra mile for us….and on top of everything else, each and every member of their dedicated and professional team is a pleasure to work with!"
Laura DeMaio
Global Consolidated Services (GCS), USA
"We have been working with the ASA team for a few years now and we are very impressed and happy with their service. ASA employees are friendly , professional, dedicated, and efficient in their work. Typically, our clients return from their trips thoroughly satisfied, with nothing but words of praise. Thank you for your service and we are looking forward to many years of successful partnership."
Nadiya Makarenko
Kensington Tours (Canada)