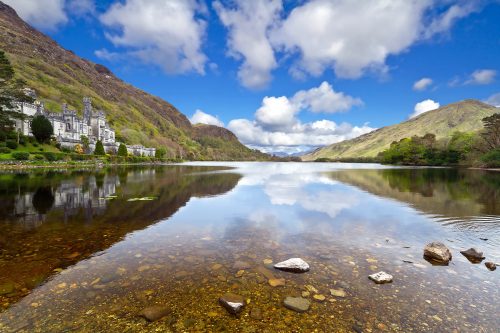 You seem

a little

lost
The page you are looking for doesn't exist
404 - Page not found
The page you are looking for cannot be found.  Please return to the homepage or visit our Products List page.
View the full range of products from ASA
"Edinburgh Bus Tours has worked with ASA for many years and have seen sales grow with them, especially over the last couple of years. We are especially delighted that they have invested in an Edinburgh office showing their commitment to Edinburgh and Scotland. They have a great, approachable team and I look forward to continued growth in the years to come"
Elaine Green
Edinburgh Bus Tours
"We love working with the ASA team!. They are really knowledgeable and have a real focus on the details. They are also very friendly and polite – such a pleasure to deal with."
Joyce Arbuckle
The Kingsmills Hotel
"I have worked with Angela Shanley Associates Ltd (A.S.A.) now, for well over 30 years. They are smart, friendly, reliable and professional, and always a pleasure to do business with, for groups or individuals. They know their markets and clients extremely well, and deal with their suppliers superbly. I look forward to another 30 years!"
Paula Mellon
Mercure London Bloomsbury
"Angela Shanley Associates are a pleasure to work with; they understand the needs of their clients as well as the demand of the markets they are booking providing a reliable service with clear communication. We value our partnership with them and look forward to growing business with them for years to come"
Rowena MacDonald
Sonas Hospitality Ltd
"Welcoming guests to Killarney for over 35 years, O Donoghue Ring Hotels has a wealth of experience in working with multiple operators and business segments. Our relationship with Angela Shanley Associates is very important to us, the approachability of the Anak & Agnieszka, and their demonstrable knowledge of the tourism business is something that is evident in their offering. A quality team, offering a quality product with a dedication to the guest that is very evident. We look forward to working with Angela Shanley Associates for many years to come."
Margaret O Donoghue
O Donoghue Ring Hotels
"It's now a few years that SPVA/SEA VOYAGES has been working with ASA, and the pleasure is still there. The service and quality offered to our groups is always up to a very high standard and the ASA team always aim to fulfil our expectations. Since we've been working together, we haven't received any negative comments and this is very pleasant in our industry. A massive thank you to Bissi and Sabrina for their efficiency and professionalism towards our exigent customers. Carry on like this."
Aurore Conde
SPVA (France)
"We enjoy working with ASA and value our long term partnership. The team are professional, efficient and know their job. Their level of service has not changed since the first day, therefore we always know that we can expect good quality service. We're happy to continue working together with ASA."
Linda Dumpe
The Lovat, Loch Ness hotel
"Angela Shanley Associates is a great organisation to work with. The team is professional, very knowledgeable, hard working and passionate about their business and clients. What Adonis does not know about the leisure market is not worth knowing! I am very grateful for their support over the years."
Anna Hanson
Park Plaza Hotels