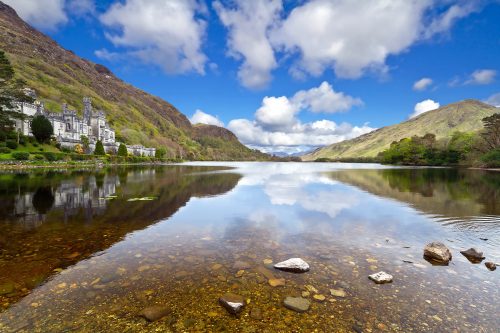 You seem

a little

lost
The page you are looking for doesn't exist
404 - Page not found
The page you are looking for cannot be found.  Please return to the homepage or visit our Products List page.
View the full range of products from ASA
"Angela Shanley Associates has been a partner of our company for many years. Working with a professional and very experienced team who are very knowledgeable in their markets is an extremely important part of our strategic growth as a company."
Mairead Delaney
McGettigan Hotel Group
"We have worked with Angela Shanley for many years and have always been very pleased with the level of professionalism on all front. Long may it continue…"
Jamila Panchoo
St Giles London
"It has been an absolute pleasure working in partnership with Anak and the team at ASA for almost 20 years – developing new products, experiences, audiences and markets.

Here's to our next 20 years and an ever strengthening relationship

"
Pietro Cecchini
The Scotch Whisky Experience
"I have been working with ASA very successfully for over 10 years now. The team at ASA clearly love what they do and have their customers interest at the heart of everything they do. The team is well established, very knowledgeable, personable and passionate about both the products and their clients. ASA is a reliable and valued partner of Merlin. It is a pleasure to work with ASA including of course their brilliant Directors Adonis and Anak who both contribute hugely to such a wonderful company culture. Thank you for your support over the years and for being such great ambassadors of the Merlin attractions."
Enora Le-goff
Merlin Entertainments plc.
"We have collaborated with Angela Shanley Associates since our hotel opened, now 5 years ago and have been fortunate enough to have had Galina Danilenko, Michaela Kebaisa, Elodie Possidente and Laure Boisseau looking after our hotel's national and international positioning. During all this time we have found them to be reliable, approachable, efficient and knowledgeable. For a medium sized company such as ourselves the personal relationship with our tour operators is paramount; as we grow we can feel confident that Angela Shanley Associates will position us where necessary with a professionalism second to none. A good luxury tour operator should be a long-term relationship for client and business, and we look forward to many more years working with Angela Shanley Associates."
Peter Nieuwland
Nira Caledonia
"It's now a few years that SPVA/SEA VOYAGES has been working with ASA, and the pleasure is still there. The service and quality offered to our groups is always up to a very high standard and the ASA team always aim to fulfil our expectations. Since we've been working together, we haven't received any negative comments and this is very pleasant in our industry. A massive thank you to Bissi and Sabrina for their efficiency and professionalism towards our exigent customers. Carry on like this."
Aurore Conde
SPVA (France)
"I have worked with ASA over 25 years. I really appreciate the fact that they pay attention to all the small details, they never say no and are always willing to help and to make sure that all the clients are happy. Personal, highly professional attention. I have a special large group that arrives in London every year (100 pax) to the same hotel, same dates. I must admit that if it was not Anak coming with his big smile to meet me and help with the group, it would not be the same!"
Varda Heinrich
Diesenhaus Ramat Hasharon (Israel)
"Novotel London West has been working with Angela Shanley for several years, nurturing a strong and trustworthy relationship built on good communication and transparency. We consider these the foundations of any successful relationship. We look forward to continuing our relationship with ASA into the future."
Daniela Aili
Novotel London West