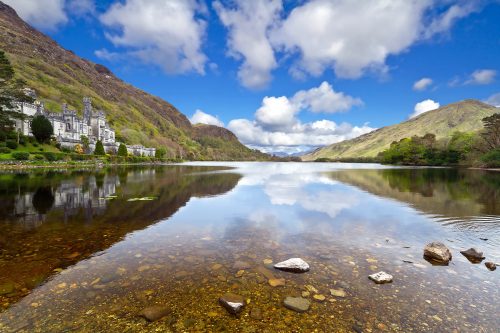 You seem

a little

lost
The page you are looking for doesn't exist
404 - Page not found
The page you are looking for cannot be found.  Please return to the homepage or visit our Products List page.
View the full range of products from ASA
"We work with ASA since 2010. They were very helpful from the first minute. ASA company is a very reliable, accurate and quick partner. I think we built up a very close personal contact with them through the years. When I was in London and met a few of them, Michaela, Adonis and the boys were very kind to me. It's a pleasant memory from the last year. I hope we can work together for a very long time."
Gabor Olear
Great Wood Kft.(Hungary)
"Muckross Park Hotel & Spa, Killarney has been working in partnership with Angela Shanley Associates for many years and in that time we have found the them to be most reliable and professional. The reservation and contracting process has been easy with a dedicated and friendly team at work in this agency. We would highly recommend Angela Shanley Associates for your travel requirements."
Brian Miley
Muckross Park Hotel & Spa
"Angela Shanley Associates Ltd has been one of our most valued Key Partners since opening our European (London) operation for Dorsett Hotels London Limited. I cannot recommend this Agent enough. All transactions are seamless and the team is always supportive, from the initial enquiry to the traveller departing, one cannot wish for a better Partner. They are super professional, smart, quick in response and experts in their destination. It is refreshing to work with such a passionate Partner. In the past few years they have grown their contribution to our business and we are looking forward to grow together further."
Stefan Lechner
Dorsett
"glh. Hotels have been in partnership with Angela Shanley Associates for many, many years, and long may this continue. They are extremely professional, loyal, and most of all, they understand their markets, their products and the needs of their customers. However, It isn't just the great work that they do - they also have one of the most fantastic teams in the business - and this goes a long way to ensuring we work in partnership together, rather than a standard business / client relationship."
Chris Ball
glh. Hotels
"We have had a close working relationship with Angela Shanley Associates for many years. The team are extremely professional and amongst the most experienced partners in the market. Their knowledge of the markets they work with and the Travel Trade in general is second to none. They are committed to their partners and are constantly exploring new opportunities to grow the business. We look forward to continued strong relations going forward."
Jo Kitchen
St Giles Heathrow
"The staff I have worked with at ASA are professional, friendly and efficient. We have worked together on several group itineraries in the past years, and we have been very happy with the quality of accommodation and ground services offered. Not only do they offer basic services like guides in London, but they can work on detailed unique itineraries. We will work with them again next season and hopefully for years to come. I highly recommend ASA for all your travel requirements."
Helen Blackwood
Blyth Education (Canada)
"It's now a few years that SPVA/SEA VOYAGES has been working with ASA, and the pleasure is still there. The service and quality offered to our groups is always up to a very high standard and the ASA team always aim to fulfil our expectations. Since we've been working together, we haven't received any negative comments and this is very pleasant in our industry. A massive thank you to Bissi and Sabrina for their efficiency and professionalism towards our exigent customers. Carry on like this."
Aurore Conde
SPVA (France)
"We have worked with ASA for several years, they are a very professional and very experienced company. Their team are not only extremely knowledgeable on all aspects of the travel market, but always very enthusiastic and supportive. Well done ASA for all your hard work and achievements, we look forward to working with you for years to come!"
Rafaelle White
The Royal Crescent Hotel & Spa