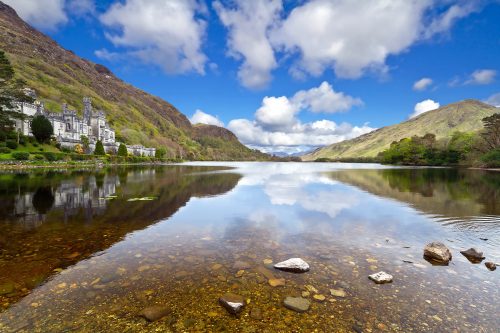 You seem

a little

lost
The page you are looking for doesn't exist
404 - Page not found
The page you are looking for cannot be found.  Please return to the homepage or visit our Products List page.
View the full range of products from ASA
"I have been working with ASA Ltd for many years and we have been welcoming their guests to Fonab Castle Hotel for over 2 years. We have always found the team very professional and provide excellent communication regarding their client needs and requests. ASA have been building dream trips to Scotland for some amazing clients, and some have kindly shared their experiences and glowing praise for their well-planned out itineraries and attention to detail."
Janette Napier
Fonab Castle Hotel & Spa
"Historic Royal Palaces values its relationships with professional and proactive partners and therefore Angela Shanley Associates is one of our most treasured partners. The ASA team ensure they understand their customer's needs and we are proud to work with them to develop a range of products and experiences at the palaces that are second to none and ensure repeat business and sales growth."
Ann Wilson
Historic Royal Palaces
"Our working relationship with Angela Shanley & Associates goes back to the very beginning, when the founders, Angela Shanley and Anton Thompson, agreed to work together. Over 40 years later and our relationship is as strong as ever! Their professional and friendly service with a focus on total customer satisfaction, along with their willingness to help, their loyalty and fantastic product offerings make them one of the best teams in the industry to work with. We are proud of our long association with ASA and look forward to working with this great team for at least another 40 years!"
Joanne Adolphe
Thompsons Holiday South Africa
"ASA is a key client for Blair Castle bringing us quality enquiries and bookings throughout the season.

They are quick to respond to queries and always contactable should any need arise. We thoroughly enjoy working with the team and hope to do so for many years to come.

"
BLAIR CASTLE
"We here at HRG Greece consider ASA as one of our most reliable partners, they have always met both our and our clients expectations, providing us with excellent services in an ever changing and extremely difficult industry where the smallest details count! ASA has, among others, serviced us with complex, demanding, last minute requests and they are always willing to assist in a professional and timely manner. Keep up the great work and thank you on behalf of all the HRG Greece meetings, groups & events team in Athens!"
Chryssanthi Pitiropoulou
HRG (Greece)
"37 Years ago Anton Thompson and Angela Shanley formed a partnership that has truly stood "the test of time". Thompsons Holidays are proud to still be the South African partners of ASA. Thank you for your loyal and professional support over the last 37 years and we look forward to the next era in this challenging and ever changing industry we all love so much! The ASA team always go the extra mile to ensure that our clients receive quality service of the highest standard. Adonis, Anak, Esref and everyone at ASA – thank you and well done!"
Kay Ellison
Thompson Holidays (South Africa)
"I would highly recommend Angela Shanley Associates to both tourists and business partners, as it is an award-winning company with excellent market expertise. They brilliantly works with both FIT and Groups. "
Aziza Yessi
The Grand Hotel York
"At Edwardian Group London, we have been very fortunate in fostering a mutually supportive relationship with Angela Shanley Associates over the last 20 years. A wonderful ambassador and loyal supporter of our hotels, we value them greatly and look forward to continuing this nurturing relationship well into the future."
Shazia Fleming
Edwardian Group London