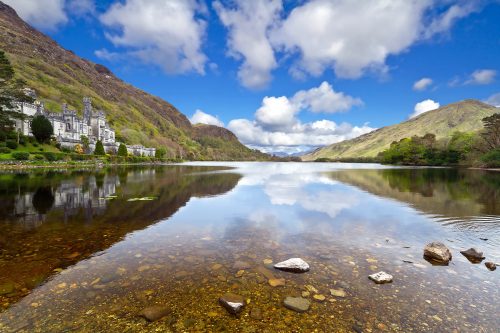 You seem

a little

lost
The page you are looking for doesn't exist
404 - Page not found
The page you are looking for cannot be found.  Please return to the homepage or visit our Products List page.
View the full range of products from ASA
"Angela Shanley Associates Ltd has been one of our most valued Key Partners since opening our European (London) operation for Dorsett Hotels London Limited. I cannot recommend this Agent enough. All transactions are seamless and the team is always supportive, from the initial enquiry to the traveller departing, one cannot wish for a better Partner. They are super professional, smart, quick in response and experts in their destination. It is refreshing to work with such a passionate Partner. In the past few years they have grown their contribution to our business and we are looking forward to grow together further."
Stefan Lechner
Dorsett
"We have been working with Angela Shanley Associates for many years.

The A.S.A. team is absolutely great and professional. They are always very helpful and know how to keep their partner happy with their products and knowledge.

It`s a pleasure to have A.S.A. as our supplier and we are looking forward to continuing our partnership."
Carolin Loeding
FTI Touristik GmbH
"The Lancaster Hall Hotel in Central London has been working with Angela Shanley Associates for a number of years. Their approach has always been very professional and they clearly know the travel industry. I have no hesitation in recommending them as a reliable business partner."
Uwe Maynard
The Lancaster Hall Hotel
"I have been working with ASA very successfully for over 10 years now. The team at ASA clearly love what they do and have their customers interest at the heart of everything they do. The team is well established, very knowledgeable, personable and passionate about both the products and their clients. ASA is a reliable and valued partner of Merlin. It is a pleasure to work with ASA including of course their brilliant Directors Adonis and Anak who both contribute hugely to such a wonderful company culture. Thank you for your support over the years and for being such great ambassadors of the Merlin attractions."
Enora Le-goff
Merlin Entertainments plc.
"We love working with the ASA team!. They are really knowledgeable and have a real focus on the details. They are also very friendly and polite – such a pleasure to deal with."
Joyce Arbuckle
The Kingsmills Hotel
"Jurys Inns and Leonardo Hotels values its relationship Angela Shanley Associates; they are highly professional and always a delight to work with. They have exhaustive knowledge of the travel industry and I would decidedly recommend them as a reliable business partner. We look forward to continuing this positive relationship well into the future"
Rachel Tooley
Jurys Inn & Leonardo Hotels UK and Ireland
"We at Loch Ness by Jacobite have enjoyed a great working relationship with Angela Shanley Associates Ltd for a great number of years and hope this will continue for many years to come"
Sheran
Jacobite Cruises Ltd
"I have been working with ASA Ltd for many years and we have been welcoming their guests to Fonab Castle Hotel for over 2 years. We have always found the team very professional and provide excellent communication regarding their client needs and requests. ASA have been building dream trips to Scotland for some amazing clients, and some have kindly shared their experiences and glowing praise for their well-planned out itineraries and attention to detail."
Janette Napier
Fonab Castle Hotel & Spa