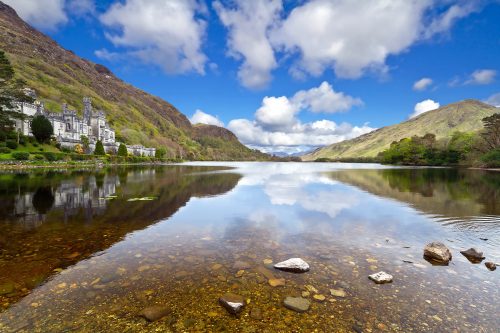 You seem

a little

lost
The page you are looking for doesn't exist
404 - Page not found
The page you are looking for cannot be found.  Please return to the homepage or visit our Products List page.
View the full range of products from ASA
"Jurys Inns and Leonardo Hotels values its relationship Angela Shanley Associates; they are highly professional and always a delight to work with. They have exhaustive knowledge of the travel industry and I would decidedly recommend them as a reliable business partner. We look forward to continuing this positive relationship well into the future"
Rachel Tooley
Jurys Inn & Leonardo Hotels UK and Ireland
"I am very excited about the new partnership with ASA. Thanks to Laure for being a great supporter of the product and allowing me to further expose the hotel with all your Partners. I am looking forward all the different opportunities 2018 will bring with this new co-operation!"
Simone Papiri
Trump Turnberry
"ASA is a key client for Blair Castle bringing us quality enquiries and bookings throughout the season.

They are quick to respond to queries and always contactable should any need arise. We thoroughly enjoy working with the team and hope to do so for many years to come.

"
BLAIR CASTLE
"We love working with the ASA team!. They are really knowledgeable and have a real focus on the details. They are also very friendly and polite – such a pleasure to deal with."
Joyce Arbuckle
The Kingsmills Hotel
"Edinburgh Bus Tours has worked with ASA for many years and have seen sales grow with them, especially over the last couple of years. We are especially delighted that they have invested in an Edinburgh office showing their commitment to Edinburgh and Scotland. They have a great, approachable team and I look forward to continued growth in the years to come"
Elaine Green
Edinburgh Bus Tours
"ASA are absolute experts in their field - they set themselves apart through their attention to detail, incredible dedication, hard work and speed of service. In looking for a DMC it is important for the company you put your faith in to really know and own their destination: ASA are never content with what they did yesterday and are always pioneering new experiences that can add value to their impressive product range. Their B2B system is efficient, easy to use and brilliantly maintained. ASA understand that our wonderful industry is about people - they gain fantastic terms for their agents by truly understanding and valuing long term relationships with their suppliers. We would have no hesitation in recommending ASA to anyone looking for a full service agency to develop their UK and Ireland programme."
Chris Pourgourides
Evan Evans
"Angela Shanley Associates is a great organisation to work with. The team is professional, very knowledgeable, hard working and passionate about their business and clients. What Adonis does not know about the leisure market is not worth knowing! I am very grateful for their support over the years."
Anna Hanson
Park Plaza Hotels
"I have worked with Angela Shanley Associates Ltd (A.S.A.) now, for well over 30 years. They are smart, friendly, reliable and professional, and always a pleasure to do business with, for groups or individuals. They know their markets and clients extremely well, and deal with their suppliers superbly. I look forward to another 30 years!"
Paula Mellon
Mercure London Bloomsbury