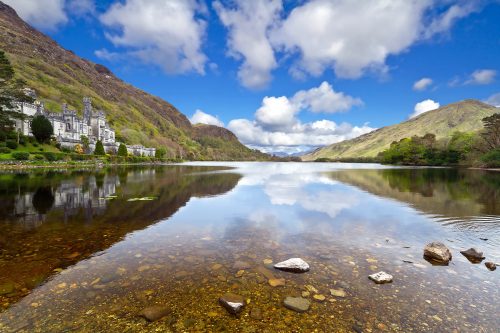 You seem

a little

lost
The page you are looking for doesn't exist
404 - Page not found
The page you are looking for cannot be found.  Please return to the homepage or visit our Products List page.
View the full range of products from ASA
"We have been working with Angela Shanley Associates for many years.

The A.S.A. team is absolutely great and professional. They are always very helpful and know how to keep their partner happy with their products and knowledge.

It`s a pleasure to have A.S.A. as our supplier and we are looking forward to continuing our partnership."
Carolin Loeding
FTI Touristik GmbH
"We have worked with ASA for eight years. ASA is our first choice for group bookings. Saying this, it's important to empathises that the team is very helpful even when placing small FIT booking. We will continue to use ASA, they have become an integral partner for our business. We appreciate the professionalism and care given to each and every booking, thank you."
Inna Gardiner
Journey Boutique (Jersey)
"ASA are absolute experts in their field - they set themselves apart through their attention to detail, incredible dedication, hard work and speed of service. In looking for a DMC it is important for the company you put your faith in to really know and own their destination: ASA are never content with what they did yesterday and are always pioneering new experiences that can add value to their impressive product range. Their B2B system is efficient, easy to use and brilliantly maintained. ASA understand that our wonderful industry is about people - they gain fantastic terms for their agents by truly understanding and valuing long term relationships with their suppliers. We would have no hesitation in recommending ASA to anyone looking for a full service agency to develop their UK and Ireland programme."
Chris Pourgourides
Evan Evans
"When it comes to breadth of offerings, delivery of product, in-destination assistance and rate competitively, Angela Shanley Associates is easily one of the best inbound tour operators in the travel industry. They are reliable, professional and a pleasure to work with. Partners and guests can rest assured they are in good hands with Angela Shanley Associates"
Robert Miller
Goway Travel
"We have worked with ASA for a number of years now and they are great company to work with! The team are supportive, helpful and most of all it feels like a partnership where we want to help each other build and grow our businesses. We are looking forward to continuing to work with the wonderful ASA team!"
Emma Jackson
InterContinental Edinburgh the George
"ASA is a key client for Blair Castle bringing us quality enquiries and bookings throughout the season.

They are quick to respond to queries and always contactable should any need arise. We thoroughly enjoy working with the team and hope to do so for many years to come.

"
BLAIR CASTLE
"Our long-term partnership with Angela Shanley Associates is based on - and it is supported by - just a few points: we feel 100% secure with offers we get; we enjoy 100% friendly service and get 100% accurate bills. It is not "we get what we pay for', but "they know what is worth paying for", so we save lots of time and paperwork of unnecessary searches. So simple!"
Lev Kipnis
Caspi Aviation (Israel)
"I am very excited about the new partnership with ASA. Thanks to Laure for being a great supporter of the product and allowing me to further expose the hotel with all your Partners. I am looking forward all the different opportunities 2018 will bring with this new co-operation!"
Simone Papiri
Trump Turnberry