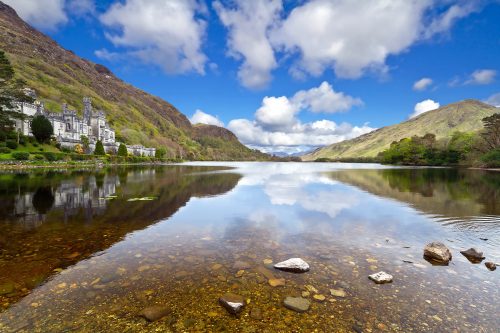 You seem

a little

lost
The page you are looking for doesn't exist
404 - Page not found
The page you are looking for cannot be found.  Please return to the homepage or visit our Products List page.
View the full range of products from ASA
"Historic Royal Palaces values its relationships with professional and proactive partners and therefore Angela Shanley Associates is one of our most treasured partners. The ASA team ensure they understand their customer's needs and we are proud to work with them to develop a range of products and experiences at the palaces that are second to none and ensure repeat business and sales growth."
Ann Wilson
Historic Royal Palaces
"The Lancaster Hall Hotel in Central London has been working with Angela Shanley Associates for a number of years. Their approach has always been very professional and they clearly know the travel industry. I have no hesitation in recommending them as a reliable business partner."
Uwe Maynard
The Lancaster Hall Hotel
"I have been working with ASA Ltd for many years and we have been welcoming their guests to Fonab Castle Hotel for over 2 years. We have always found the team very professional and provide excellent communication regarding their client needs and requests. ASA have been building dream trips to Scotland for some amazing clients, and some have kindly shared their experiences and glowing praise for their well-planned out itineraries and attention to detail."
Janette Napier
Fonab Castle Hotel & Spa
"Keytours Vacations, a US based tour operator, has used the services of ASA for England and the UK over the last 10 years. During this time, we have enjoyed excellent service for our individual customers as well as for groups. All staff at ASA from top management to their reservations department portray a high level of professionalism."
Andreas Larentzakis
Keytours Vacations (USA)
"Our long-term partnership with Angela Shanley Associates is based on - and it is supported by - just a few points: we feel 100% secure with offers we get; we enjoy 100% friendly service and get 100% accurate bills. It is not "we get what we pay for', but "they know what is worth paying for", so we save lots of time and paperwork of unnecessary searches. So simple!"
Lev Kipnis
Caspi Aviation (Israel)
"ASA are amongst our favourite inbound suppliers we work with worldwide. A strong list of products, exceptional prices and a willingness to find new products requested by our clients. ASA's service to support our needs is second to none in the UK & Ireland. Great Product, Great people."
Spiro J Ellul
Global Tourism Exchange (Australia)
"We love working with the team at Angela Shanley Associates. They are super-efficient and truly lovely to work with. Their passion for service and taking excellent care of their Clients resonates strongly with our own values. They are a joy to work with!"
Joyce Arbuckle
Kingsmills Hotel
"glh. Hotels have been in partnership with Angela Shanley Associates for many, many years, and long may this continue. They are extremely professional, loyal, and most of all, they understand their markets, their products and the needs of their customers. However, It isn't just the great work that they do - they also have one of the most fantastic teams in the business - and this goes a long way to ensuring we work in partnership together, rather than a standard business / client relationship."
Chris Ball
glh. Hotels