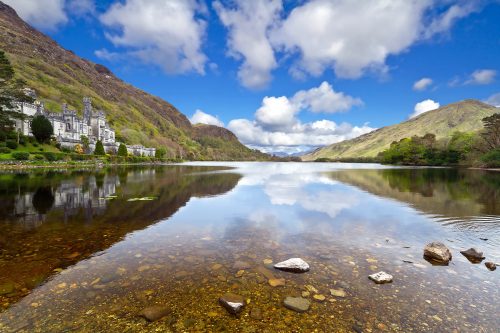 You seem

a little

lost
The page you are looking for doesn't exist
404 - Page not found
The page you are looking for cannot be found.  Please return to the homepage or visit our Products List page.
View the full range of products from ASA
"Our working relationship with Angela Shanley & Associates goes back to the very beginning, when the founders, Angela Shanley and Anton Thompson, agreed to work together. Over 40 years later and our relationship is as strong as ever! Their professional and friendly service with a focus on total customer satisfaction, along with their willingness to help, their loyalty and fantastic product offerings make them one of the best teams in the industry to work with. We are proud of our long association with ASA and look forward to working with this great team for at least another 40 years!"
Joanne Adolphe
Thompsons Holiday South Africa
"We enjoy working with ASA and value our long term partnership. The team are professional, efficient and know their job. Their level of service has not changed since the first day, therefore we always know that we can expect good quality service. We're happy to continue working together with ASA."
Linda Dumpe
The Lovat, Loch Ness hotel
"I have worked with ASA over 25 years. I really appreciate the fact that they pay attention to all the small details, they never say no and are always willing to help and to make sure that all the clients are happy. Personal, highly professional attention. I have a special large group that arrives in London every year (100 pax) to the same hotel, same dates. I must admit that if it was not Anak coming with his big smile to meet me and help with the group, it would not be the same!"
Varda Heinrich
Diesenhaus Ramat Hasharon (Israel)
"We love working with the ASA team!. They are really knowledgeable and have a real focus on the details. They are also very friendly and polite – such a pleasure to deal with."
Joyce Arbuckle
The Kingsmills Hotel
"Welcoming guests to Killarney for over 35 years, O Donoghue Ring Hotels has a wealth of experience in working with multiple operators and business segments. Our relationship with Angela Shanley Associates is very important to us, the approachability of the Anak & Agnieszka, and their demonstrable knowledge of the tourism business is something that is evident in their offering. A quality team, offering a quality product with a dedication to the guest that is very evident. We look forward to working with Angela Shanley Associates for many years to come."
Margaret O Donoghue
O Donoghue Ring Hotels
"We have worked with ASA for a number of years now and they are great company to work with! The team are supportive, helpful and most of all it feels like a partnership where we want to help each other build and grow our businesses. We are looking forward to continuing to work with the wonderful ASA team!"
Emma Jackson
InterContinental Edinburgh the George
"I am very happy to work for over 10 years now with this excellent company Angela Shanley Associates Ltd. ASA is our best partner. Thank you to a brilliant team for the great attention to detail and professional personalised service! We are especially happy with tailor-made exclusive programs and VIP itineraries around UK & Ireland ASA have been arranging for our clients. They proved they can make an impossible possible."
Valeria Lizakova
Globus Travel Group (Russia)
"I have been working with ASA Ltd for many years and we have been welcoming their guests to Fonab Castle Hotel for over 2 years. We have always found the team very professional and provide excellent communication regarding their client needs and requests. ASA have been building dream trips to Scotland for some amazing clients, and some have kindly shared their experiences and glowing praise for their well-planned out itineraries and attention to detail."
Janette Napier
Fonab Castle Hotel & Spa