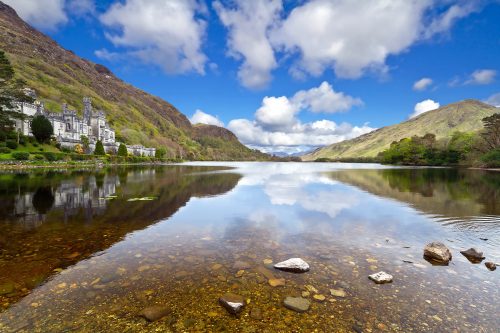 You seem

a little

lost
The page you are looking for doesn't exist
404 - Page not found
The page you are looking for cannot be found.  Please return to the homepage or visit our Products List page.
View the full range of products from ASA
"ASA are amongst our favourite inbound suppliers we work with worldwide. A strong list of products, exceptional prices and a willingness to find new products requested by our clients. ASA's service to support our needs is second to none in the UK & Ireland. Great Product, Great people."
Spiro J Ellul
Global Tourism Exchange (Australia)
"Jurys Inns and Leonardo Hotels values its relationship Angela Shanley Associates; they are highly professional and always a delight to work with. They have exhaustive knowledge of the travel industry and I would decidedly recommend them as a reliable business partner. We look forward to continuing this positive relationship well into the future"
Rachel Tooley
Jurys Inn & Leonardo Hotels UK and Ireland
""After several years of partnership in different services, we are delighted to be able to work with such an efficient and serious company. We hope to share many years with this team."

"
Greg Bonini
Liven Up Sightseeing / Monaco
"We here at HRG Greece consider ASA as one of our most reliable partners, they have always met both our and our clients expectations, providing us with excellent services in an ever changing and extremely difficult industry where the smallest details count! ASA has, among others, serviced us with complex, demanding, last minute requests and they are always willing to assist in a professional and timely manner. Keep up the great work and thank you on behalf of all the HRG Greece meetings, groups & events team in Athens!"
Chryssanthi Pitiropoulou
HRG (Greece)
"Angela Shanley Associates has been a partner of our company for many years. Working with a professional and very experienced team who are very knowledgeable in their markets is an extremely important part of our strategic growth as a company."
Mairead Delaney
McGettigan Hotel Group
"I have been working with ASA very successfully for over 10 years now. The team at ASA clearly love what they do and have their customers interest at the heart of everything they do. The team is well established, very knowledgeable, personable and passionate about both the products and their clients. ASA is a reliable and valued partner of Merlin. It is a pleasure to work with ASA including of course their brilliant Directors Adonis and Anak who both contribute hugely to such a wonderful company culture. Thank you for your support over the years and for being such great ambassadors of the Merlin attractions."
Enora Le-goff
Merlin Entertainments plc.
"We love working with the team at Angela Shanley Associates. They are super-efficient and truly lovely to work with. Their passion for service and taking excellent care of their Clients resonates strongly with our own values. They are a joy to work with!"
Joyce Arbuckle
Kingsmills Hotel
"We have worked with ASA for eight years. ASA is our first choice for group bookings. Saying this, it's important to empathises that the team is very helpful even when placing small FIT booking. We will continue to use ASA, they have become an integral partner for our business. We appreciate the professionalism and care given to each and every booking, thank you."
Inna Gardiner
Journey Boutique (Jersey)