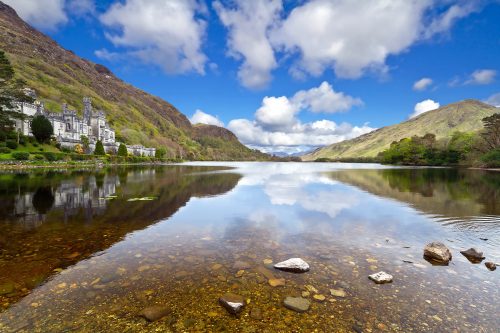 You seem

a little

lost
The page you are looking for doesn't exist
404 - Page not found
The page you are looking for cannot be found.  Please return to the homepage or visit our Products List page.
View the full range of products from ASA
"We at Loch Ness by Jacobite have enjoyed a great working relationship with Angela Shanley Associates Ltd for a great number of years and hope this will continue for many years to come"
Sheran
Jacobite Cruises Ltd
"Historic Royal Palaces values its relationships with professional and proactive partners and therefore Angela Shanley Associates is one of our most treasured partners. The ASA team ensure they understand their customer's needs and we are proud to work with them to develop a range of products and experiences at the palaces that are second to none and ensure repeat business and sales growth."
Ann Wilson
Historic Royal Palaces
"We have worked with ASA for a number of years now and they are great company to work with! The team are supportive, helpful and most of all it feels like a partnership where we want to help each other build and grow our businesses. We are looking forward to continuing to work with the wonderful ASA team!"
Emma Jackson
InterContinental Edinburgh the George
"ASA are amongst our favourite inbound suppliers we work with worldwide. A strong list of products, exceptional prices and a willingness to find new products requested by our clients. ASA's service to support our needs is second to none in the UK & Ireland. Great Product, Great people."
Spiro J Ellul
Global Tourism Exchange (Australia)
"I would highly recommend Angela Shanley Associates to both tourists and business partners, as it is an award-winning company with excellent market expertise. They brilliantly works with both FIT and Groups. "
Aziza Yessi
The Grand Hotel York
"Welcoming guests to Killarney for over 35 years, O Donoghue Ring Hotels has a wealth of experience in working with multiple operators and business segments. Our relationship with Angela Shanley Associates is very important to us, the approachability of the Anak & Agnieszka, and their demonstrable knowledge of the tourism business is something that is evident in their offering. A quality team, offering a quality product with a dedication to the guest that is very evident. We look forward to working with Angela Shanley Associates for many years to come."
Margaret O Donoghue
O Donoghue Ring Hotels
"Muckross Park Hotel & Spa, Killarney has been working in partnership with Angela Shanley Associates for many years and in that time we have found the them to be most reliable and professional. The reservation and contracting process has been easy with a dedicated and friendly team at work in this agency. We would highly recommend Angela Shanley Associates for your travel requirements."
Brian Miley
Muckross Park Hotel & Spa
"ASA are absolute experts in their field - they set themselves apart through their attention to detail, incredible dedication, hard work and speed of service. In looking for a DMC it is important for the company you put your faith in to really know and own their destination: ASA are never content with what they did yesterday and are always pioneering new experiences that can add value to their impressive product range. Their B2B system is efficient, easy to use and brilliantly maintained. ASA understand that our wonderful industry is about people - they gain fantastic terms for their agents by truly understanding and valuing long term relationships with their suppliers. We would have no hesitation in recommending ASA to anyone looking for a full service agency to develop their UK and Ireland programme."
Chris Pourgourides
Evan Evans