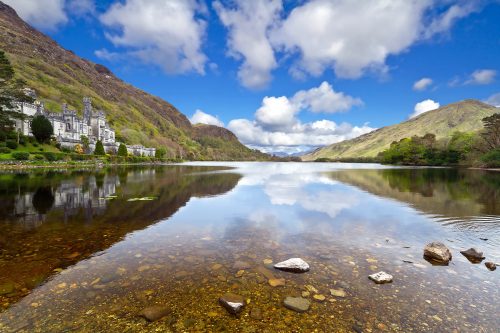 You seem

a little

lost
The page you are looking for doesn't exist
404 - Page not found
The page you are looking for cannot be found.  Please return to the homepage or visit our Products List page.
View the full range of products from ASA
"The staff I have worked with at ASA are professional, friendly and efficient. We have worked together on several group itineraries in the past years, and we have been very happy with the quality of accommodation and ground services offered. Not only do they offer basic services like guides in London, but they can work on detailed unique itineraries. We will work with them again next season and hopefully for years to come. I highly recommend ASA for all your travel requirements."
Helen Blackwood
Blyth Education (Canada)
"I have worked with Angela Shanley Associates Ltd (A.S.A.) now, for well over 30 years. They are smart, friendly, reliable and professional, and always a pleasure to do business with, for groups or individuals. They know their markets and clients extremely well, and deal with their suppliers superbly. I look forward to another 30 years!"
Paula Mellon
Mercure London Bloomsbury
"Welcoming guests to Killarney for over 35 years, O Donoghue Ring Hotels has a wealth of experience in working with multiple operators and business segments. Our relationship with Angela Shanley Associates is very important to us, the approachability of the Anak & Agnieszka, and their demonstrable knowledge of the tourism business is something that is evident in their offering. A quality team, offering a quality product with a dedication to the guest that is very evident. We look forward to working with Angela Shanley Associates for many years to come."
Margaret O Donoghue
O Donoghue Ring Hotels
"Angela Shanley Associates has been a partner of our company for many years. Working with a professional and very experienced team who are very knowledgeable in their markets is an extremely important part of our strategic growth as a company."
Mairead Delaney
McGettigan Hotel Group
"ASA are absolute experts in their field - they set themselves apart through their attention to detail, incredible dedication, hard work and speed of service. In looking for a DMC it is important for the company you put your faith in to really know and own their destination: ASA are never content with what they did yesterday and are always pioneering new experiences that can add value to their impressive product range. Their B2B system is efficient, easy to use and brilliantly maintained. ASA understand that our wonderful industry is about people - they gain fantastic terms for their agents by truly understanding and valuing long term relationships with their suppliers. We would have no hesitation in recommending ASA to anyone looking for a full service agency to develop their UK and Ireland programme."
Chris Pourgourides
Evan Evans
"I have worked with ASA over 25 years. I really appreciate the fact that they pay attention to all the small details, they never say no and are always willing to help and to make sure that all the clients are happy. Personal, highly professional attention. I have a special large group that arrives in London every year (100 pax) to the same hotel, same dates. I must admit that if it was not Anak coming with his big smile to meet me and help with the group, it would not be the same!"
Varda Heinrich
Diesenhaus Ramat Hasharon (Israel)
"Historic Royal Palaces values its relationships with professional and proactive partners and therefore Angela Shanley Associates is one of our most treasured partners. The ASA team ensure they understand their customer's needs and we are proud to work with them to develop a range of products and experiences at the palaces that are second to none and ensure repeat business and sales growth."
Ann Wilson
Historic Royal Palaces
"Muckross Park Hotel & Spa, Killarney has been working in partnership with Angela Shanley Associates for many years and in that time we have found the them to be most reliable and professional. The reservation and contracting process has been easy with a dedicated and friendly team at work in this agency. We would highly recommend Angela Shanley Associates for your travel requirements."
Brian Miley
Muckross Park Hotel & Spa