Travel back in time with our 'Time Travellers' itinerary; suitable for rail or self-drive customers.
Over the course of 5 days, this itinerary invites you to travel back in time and discover where everywhere in Earth is measured from! With time spent in Cambridge, Greenwich, Canterbury and the City of London, this itinerary offers a deep insight into Britain's historical past that helped to shape the future of the world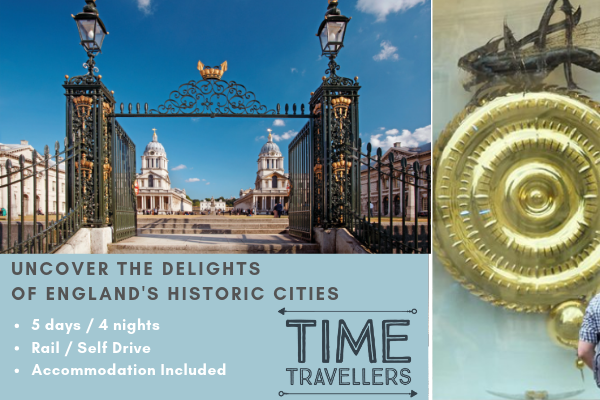 HIGHLIGHTS 
Explore fascinating locations in the UK: Cambridge, Greenwich, Canterbury and the City of London
Relax in top quality hotels with breakfast throughout your adventure
Travel to your locations with a stress-free Brit Rail M-Pass or a rental car of  your choice
Indulge in British cuisine such as fish and chips as you explore
BRINGING IT ALL TO LIFE
To ma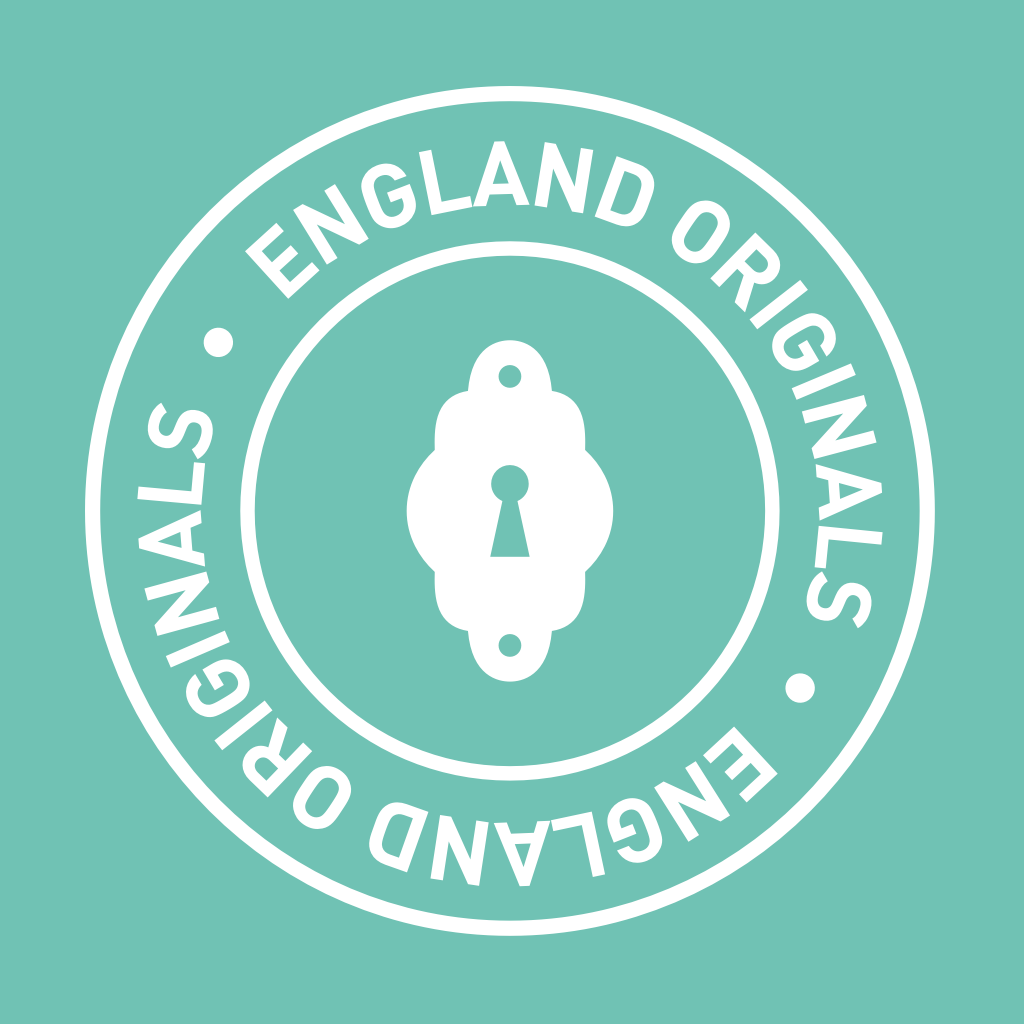 ke this experience even more interactive, we highly recommend using the 'England Originals App' (available on the App Store on an iPhone or iPad, more info here) which includes exciting features, taking advantage of cutting edge augmented reality technology to provide engaging and immersive content for each of these itineraries.
When in-destination, augmented reality 'portals' will give users access to places otherwise off-limits – such as locked rooms, exclusive city views or locations outside of the city centre they may be interested in visiting. These virtual doorways will be accessible in selected parts of each city, and act as an immersive way to add value to the visit experience.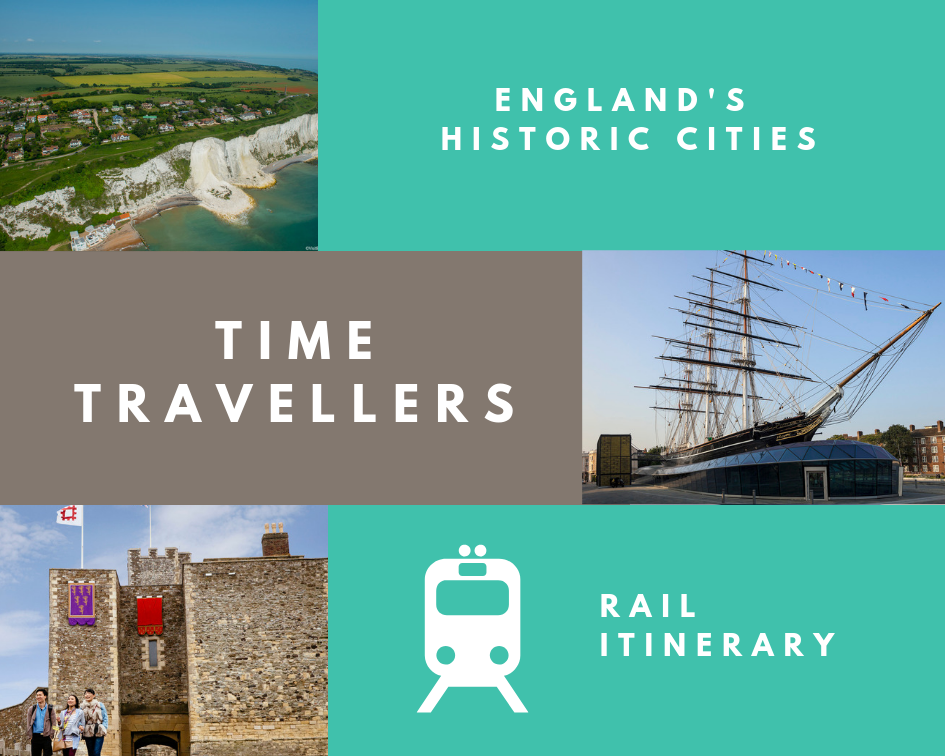 Hop on an early morning train from London and travel directly to Cambridge; a fascinating University town with a unique story to tell. With time for a punt on the River Cam; a day in Cambridge is sure to invigorate all who visit! 2 full days are dedicated to exploring the City of London; with a visit to the magnificent St Paul's Cathedral and the highly interactive Museum of London; along with plenty of time for sightseeing and sampling lots of traditional English delights along the way. The following day is an exciting day of discovery, starting with a cruise down the River Thames to reach Greenwich; where you will learn of Greenwich's rich maritime and noble history; along with discovering more about the home of time; with a visit to the Royal Observatory, home of Greenwich Mean Time (GMT), the Prime Meridian of the world and London's Planetarium. A full day immersed in the historical city of Canterbury adds further joy to your trip; where you can visit the wonderful Cathedral or take a picturesque boat trip on the river for some wonderful photo opportunities!
To view the full rail itinerary; click HERE >>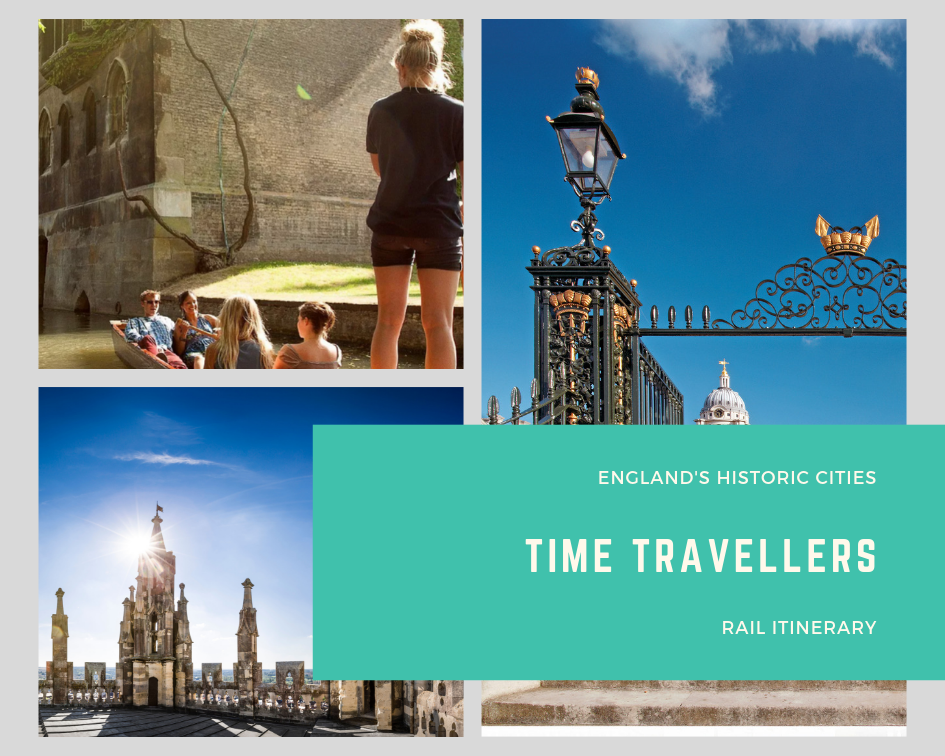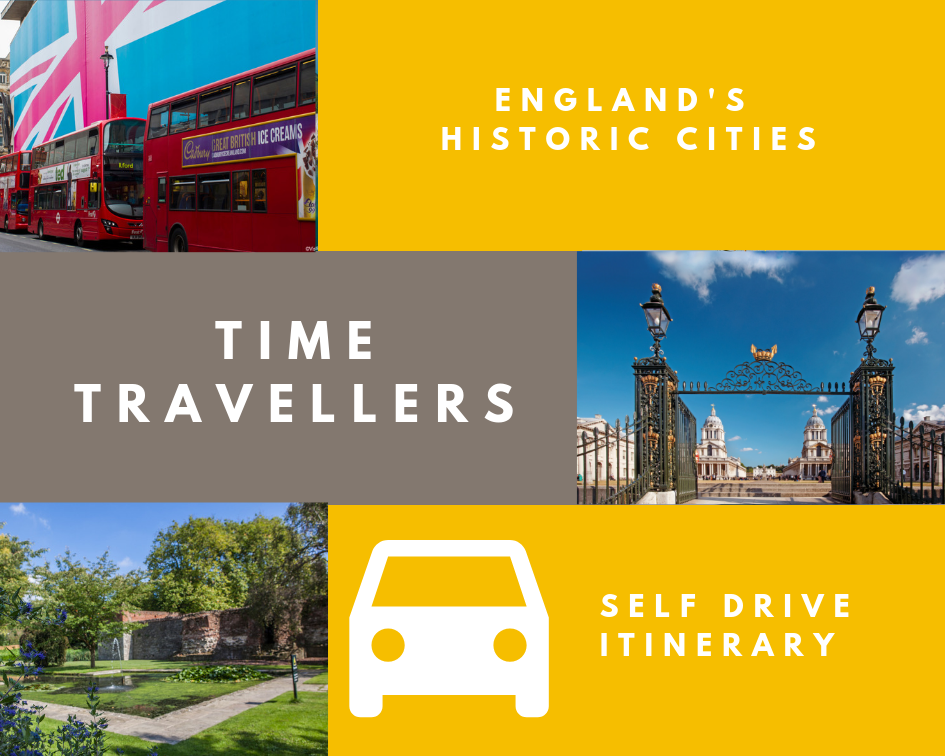 Collect your car upon arrival at the airport in London and start your journey visiting the beautiful historical University city of Cambridge.  The next day; continue your journey to discover the very fascinating and curious mansion of Eltham House – a stylish home that incorporates original medieval features into an otherwise ultra-modern 1930s design. From here, drive towards the coast, and prepare to explore one of the most spectacular natural features that you can find in Britain: The White Cliffs of Dover – an official British icon that has been a sign of hope and freedom for centuries. You will also visit Dover Castle; where you can check out the Secret Wartime Tunnels which were military headquarters and underground hospital during WWII. The last couple of days will be spent discovering the City of London and the maritime town of Greenwich – the home of time.
To view the full self-drive itinerary; please click HERE >>