Summary
England's Great West Way ® is the perfect place to be curious and explore the great outdoors by getting off the beaten track and away from the crowds. Based on one of the first Great Roads commissioned by the Kings of England, England's Great West Way ® winds its way through lush green landscapes filled with the world-famous and the yet-to-be-discovered. This is a scenic touring route between London and Bristol and is based upon ancient routes, following 500 miles of navigable routes, roaming through idyllic countryside, quaint villages and elegant towns.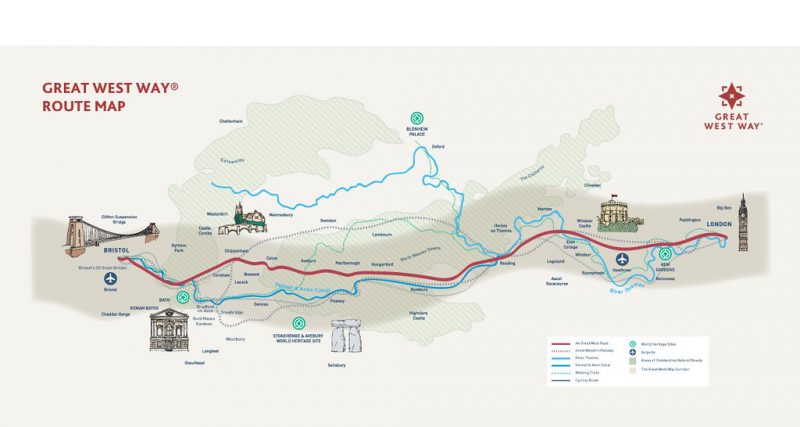 At one end you have London, the ideal entry point to England's Great West Way ® with its world-renowned royal sights and rich cultural heritage. Then at the other, Bath and Bristol – close neighbours geographically, but with distinct personalities. While Bath is loved for its classical Georgian architecture and romantic literary connections, Bristol is a riot of alternative art, music and dining experiences, famous for nurturing pioneering spirits Brunel and Banksy. Along the rest of the route lie relaxing riverside towns like Henley-on-Thames, characterful villages like Pewseyand plenty of lush, green landscapes.
These places are all intrinsically linked, and well worth visiting in their own right, but the Great West Way ® offers more than getting from A to B…
Watch this short video which captures the essence of the Great West Way ®
Highlights
Here, we suggest a number of fantastic experiences, attractions and tours you can enjoy while exploring the length and breadth of The Great West Way ®
BATH AND BRISTOL
At the western end of the Great West Way you'll find Bristol and Bath. A blessing for the urban adventurer since these 2 cities are so close together geographically – just 15 minutes by train – yet miles apart in character.
Bath is a truly gorgeous, golden city, embraced by the gentle greenery of the Cotswolds, captivates at first glance. It's a compact city, too, made for exploring on foot just as Jane Austen once did. Absolute must-do's in Bath include the Roman Baths, the Royal Crescent or Thermae Bath Spa.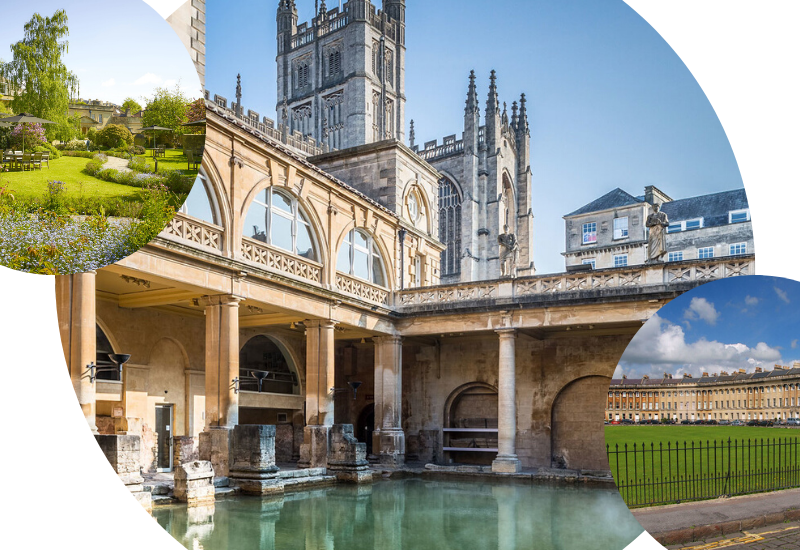 Bristol is a different experience altogether! Be sure to check out two of the city's most impressive sights: SS Great Britain and Clifton Suspension Bridge. Bristol is as notable for its edgy art and culture as its engineering heritage. Banksy is also from Bristol, and street art tours are one of the top things to do here. Then there's the hot air balloons, the live music, the experimental Bristol theatre, the independent food scene, the summer festivals… you get the picture.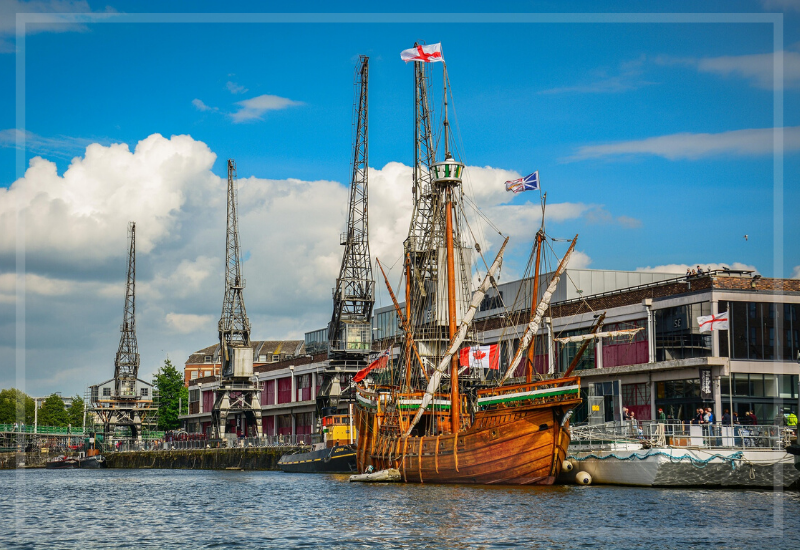 No doubt you'll enjoy these fine West Country twins (definitely non-identical) even more for the contrast they bring
THE COTSWOLDS
The Cotswolds offers the sort of chocolate box views that many imagine when they think of England. Its honey-coloured limestone villages and rolling farmland, dotted with curly-haired Cotswold sheep, make up the largest Area of Outstanding Natural Beauty in the country, with the southern section falling within the Great West Way corridor
Delve beyond quintessential English villages and picturesque countryside to discover the hidden Cotswolds. The wealth of incredible experiences including things to do and see, plus fantastic food and drink, make an exciting and unforgettable offer for visitors. Experiences include exclusive behind-the-scenes access to hidden attractions, hearing stories from the people living and working in the Cotswolds.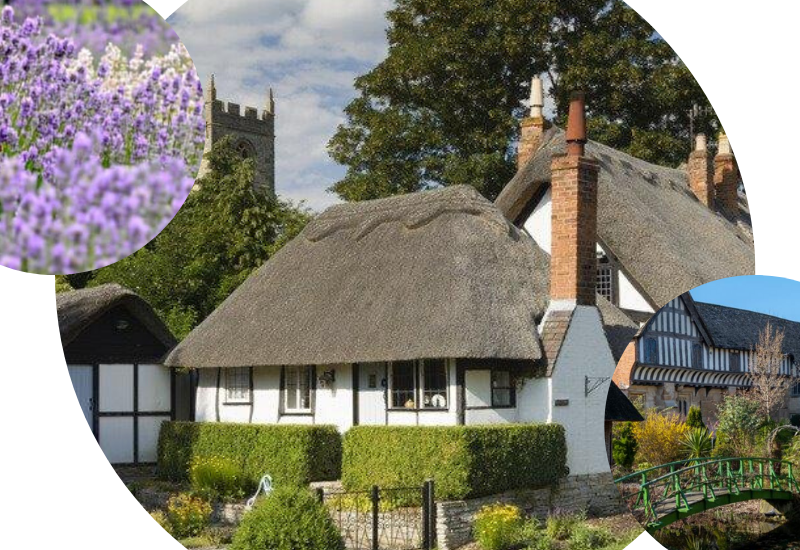 KENNET & AVON CANAL
The Kennet and Avon Canal Trust has been in existence for more than 50 years, here you will find the canal side Museum, Boat trips, Café and gift shop. Situated on Devizes Wharf the Museum is above the Trusts main office in a building that was originally a canal side bonded warehouse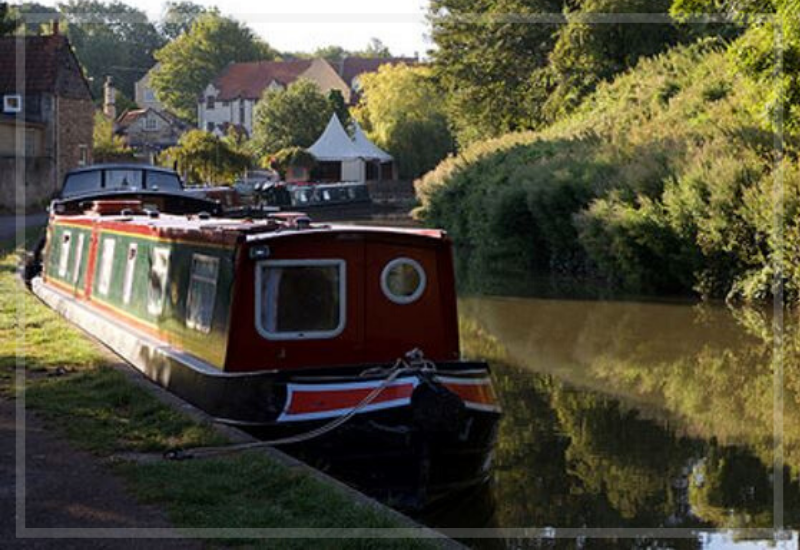 WILTSHIRE
Thanks to its mysterious white horses, crop circles and megalithic stone circles, there's something unknowable about Wiltshire that's ever alluring. Here, you'll find patchwork fields, chalk plateauxs and irresistibly pretty villages. It's not all rural heartland, of course, there's market towns and a city to explore too.
Wiltshire is home to some major must-visits that must be seen to be believed: Stonehenge & Avebury World Heritage Site, the North Wessex Downs, Lacock Abbey and Castle Combe are all wonderful places to start
Further Information
For more information, such as suggestions for where to stay, we have a wide range of accommodation on offer all along the Great West Way, such as The Old Bell Malmesbury – the oldest hotel in England; or Roseate Villa; a fabulous boutique hotel in Bath
We also offer a selection of sightseeing and touring options such as "Around and About Bath' which offers shared and private tours around the Cotswolds.
Speak to your ASA Consultant who will be more than happy to work with you to build the perfect itinerary for you, based on your own specific budgets and requirements.