Angela Shanley Associates Ltd are delighted to give a warm welcome to Cambria DMC.  Aled, Emma & Jemma join the ASA family, bringing a wealth of experience with them whilst continuing to build on their achievements over recent years under the name "Cambria@ASA"

Cambria DMC founder, Aled Rees, has built Cambria since 2012 into one of the few specialist Welsh DMC's, packaging Wales into ready to sell programmes & tour itineraries for overseas wholesalers.  Their connections to the country, its people and the Welsh Travel Trade are as unique as the landscape & culture itself and are to be celebrated.  By maintaining a separate "Cambria@ASA" brand this can be preserved and built upon in the years to come following this fantastic addition to the ASA family.
"I am extremely proud of this opportunity to incorporate the Cambria brand into ASA. For many years I have looked up to what ASA have achieved and have aspired to grow Cambria with the same passionate and positive attitude for our destination. We have worked closely with ASA over several years, often supporting the same partners with services here in Wales and understand how professional and respected the company is to their clients." Aled Rees – Founder, CAMBRIA DMC
Wales offers that 'get away from it all' feeling and something completely different to the rest of the UK.  With more castles per square mile than anywhere else in Europe, Wales is the only country in the world where you can walk the entirety of its coast on a waymarked path (870miles/1400km), experience a living language with over 700,000 speakers that is one of the oldest in Europe (don't worry the Welsh people also speak English) and ride the fastest zipline in the World!
"Cambria@ASA" offer an authentic local experience capturing the true essence of Wales. From its beautiful coastline to the peaks of the Snowdonia National Park. From world class gastronomy to exhilarating adventure experiences.  All this complementing the culture, heritage, and people of this truly unique destination.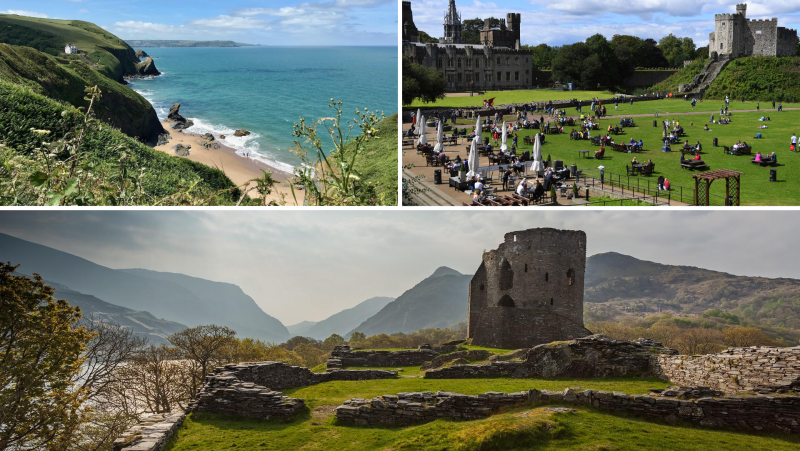 "Growing up just a few miles from the Welsh border, Wales has always held a particular fondness for me personally.  Despite its uniqueness we have at times found it challenging to promote the country to its full potential to an international market.  We are honoured that Aled brings the Cambria brand, team, expertise & passion to ASA and we look forward to delivering Wales to an even bigger global audience together." Anak McSporran – Managing Director, ANGELA SHANLEY ASSOCIATES LTD
After the successes of Finnish specialists "TravelTeam@ASA" joining the ASA group in 2016, the Scottish office launch in 2018 and the full integration of "Flying Europe" business in April 2021, the introduction of "Cambria@ASA" gives the ASA group a truly complete picture for mainland UK and the perfect accompaniment for our European offerings.
GET IN TOUCH
As of 01st June 2022 existing Cambria DMC partners & suppliers should contact the "Cambria@ASA" reservations team on their new email cambria@asa-dmc.com
All invoicing & payment for existing bookings with an arrival date from 01st June 2022 onwards will be managed by Angela Shanley Associates.
For more information please contact Aled Rees on aled.cambria@asa-dmc.com or anak@asa-dmc.com