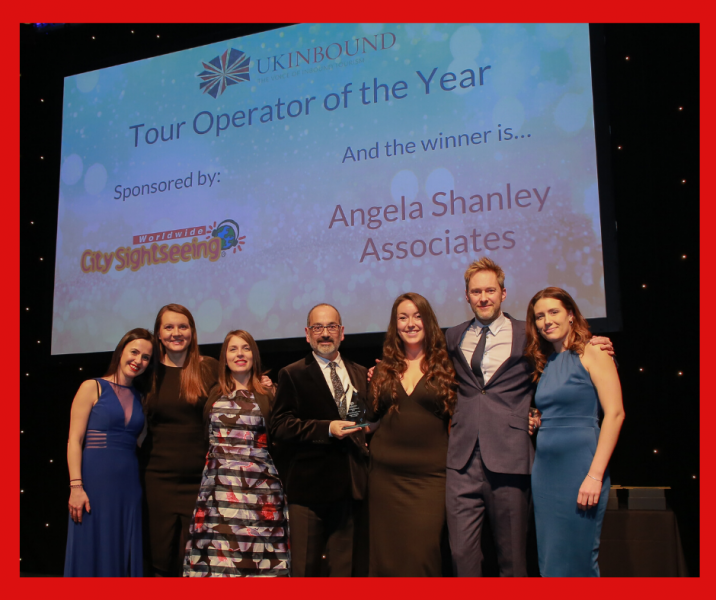 2019 has proved a momentous year for the UK, notably dominated by talk of Brexit, general elections and political haggling.  It was an equally challenging year for tourism given the political backdrop and we at ASA also saw the impact on fluctuating booking patterns. 
Closer to home the European markets seemed to react to every word in the media with each Brexit delay resulting in a mini slump before rallying quickly until the next.  Despite this they still recorded solid increases overall.  Middle East & Long-Haul markets proved themselves least concerned with our internal "dramas" as our teams in London & Edinburgh continued to grow to meet demand. 2019 recorded a 21% increase in sales and a 25% increase in passenger numbers – another best ever year for ASA!
The Edinburgh office also celebrated their first birthday in March 2019 and in December 2019 we doubled capacity, committing to a second floor at the George Street location as part of our plans for continued organic growth.
UKINBOUND AWARDS
Topping off yet another record breaking year, the "ASA Family" is honoured to have been named winners of the UKInbound "Tour Operator of the Year" award for 2019!  The awards celebrating the diversity of the UK's inbound industry, took place last week underneath the iconic Concorde in the British Airways livery at Aerospace Bristol. You can read the full press release here
A truly fantastic finish to 2019!
Collecting the award in Bristol at the annual Gala Dinner & Awards was Adonis Farantouris (CEO), Nicky Athanasopoulou (Business Development Executive), Gisela Shkodra (Product Development Executive), Fiona Matthews (Head of Operations – Scotland) and Sigita Puzinaite (Head of FIT Sales & Operations).
Congratulations to all the category award nominees and winners!